IBM Corp. (NYSE: IBM) has disappointed shareholders for almost six years, but thanks to blockchain technology, the best days for Big Blue are just ahead…
The worldwide blockchain technology market is expected to skyrocket in value 995%, from $210 million in 2016 to $2.3 billion by 2021.
And IBM is becoming a leader in the advanced tech.
But we understand why some tech investors are still skeptical of buying IBM stock…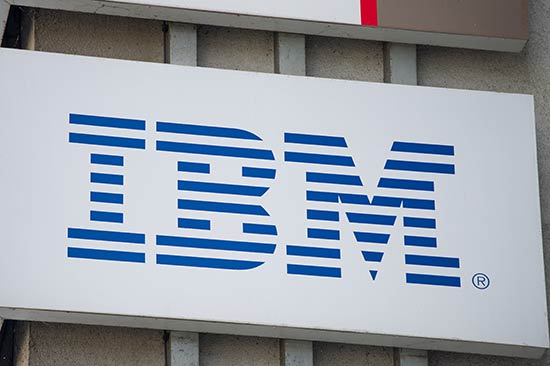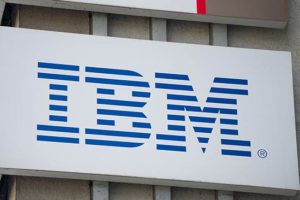 Before 2018, IBM posted 22 consecutive losing quarters, and the IBM stock price fell 30.96% in the past five years. In comparison, you would have made a 58.02% profit just by owning an index fund that tracked the performance of the Dow Jones Industrial Average during that time.
But the company has reached a turning point…
"IBM's hardware is low margin, and its software doesn't do much better. That's why I've never suggested owning IBM. It was a non-starter. A losing bet. Until now," Money Morning Defense and Tech Specialist Michael Robinson said on April 10.
Michael's been a giant in tech investing for more than 30 years. As a leading analyst and tech journalist, he's been on the forefront of just about every major emerging technology story of the last decade.
He's even been nominated for a Pulitzer Prize.
His privileged access to technology-pioneering CEOs… prize-winning scientists… and high-profile industry insiders has allowed him to consistently give investors huge gains on remarkable breakthroughs, like 3D printing, the mobile wave, and shale energy technologies, well before anyone else.
Most People Don't Know This About Bitcoin: A systems upgrade expected any day now could send Bitcoin to $100,000. Go here to see why Bitcoin's not dead… and how it could make you millions.
Now, he's really excited about IBM's involvement with blockchain and cryptocurrencies.
And what Robinson saw at a conference near his home in the Bay Area convinced him that IBM has transformed from a "dog" into a ground-floor opportunity…
Why IBM Shareholders Should Be Ready for a Double-Digit Return