For investors looking for huge returns with little initial investment, penny stocks are the perfect investment for making triple-digit gains in a matter of days. To help Money Morning readers profit, we're bringing you the three top penny stocks to watch in May 2018.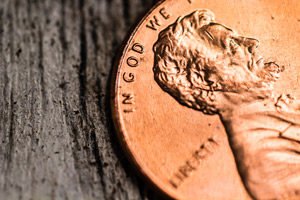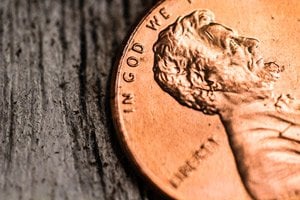 While many penny stocks have great growth potential, these securities are notoriously volatile and often have little potential for returns.
In order to protect our investments, we follow five rules for investing in penny stocks - take a look at them on the right.
Based on our research, these are the three top penny stocks to watch this month...
Top Penny Stocks to Watch in May, No. 3: vTv Therapeutics Inc.
vTv Therapeutics Inc. (Nasdaq: VTVT) is a North Carolina-based biopharmaceutical company.
vTv concentrates on developing orally administered, small-molecule drugs to treat a variety of issues such as diabetes and Alzheimer's disease.
As a biopharmaceutical company, much of vTv's growth lies in conducting successful drug trials on its experimental products. And vTv has several in the works.
Fast Money: This powerful secret made one man a millionaire. Now he's sharing it live on camera - find out how you could use it to become $2,918 richer in less than minute. Click here...
Among those are its phase III Part B data on Azeliragon, which is due Q2 2018, and phase II data on TPP399, due by year end 2018. There is also phase II data on TPP273 due next year.
If these tests go well and FDA approval is granted, the company's stock could soar. Analysts have a high price target of $4.00 on vTv - an increase of 82%.
While an 82% gain is exciting, it's nothing compared to our No. 2 stock to watch...
Top Penny Stocks to Watch in May, No. 2: Triangle Petroleum Corp.
Triangle Petroleum Corp. (OTCMKTS: TPLM) is a Denver-based independent energy company that explores, develops, and drills for oil and natural gas throughout the United States.
The company has leasehold interests in the Bakken Shale and Three Forks formations in Montana and South Dakota. It also offers oil services including pump rental, hydraulic pressure pumping, workover, wireline, and other midstream services.
Last month, the company's share price increased 80%, from $0.25 to $0.45.
And analysts don't see this growth slowing down anytime soon. Triangle is projected increase revenue by 28.40%. This potential surge has earned the stock a high price target of $1.00 - a gain of 122%.
However, our top penny stock to watch has gains of over 900% on the table...