Corporate raiders and plunderers might've dominated the public's image of finance in the late 1980s, but the private equity firms behind the image were making pots of money…
I am very fond of pots of money, so I began to drill down and investigate the secret sauce used to build massive wealth.
I really started to focus on how private equity firms were investing their client's money. It was the height of the Michael Milken-led leveraged buyout boom, and private equity investors were at the forefront of the activity.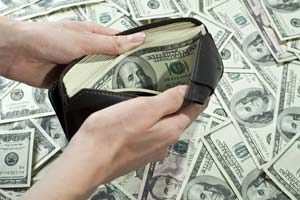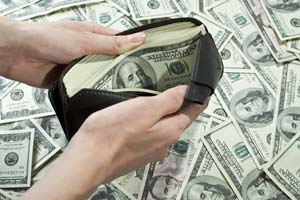 What I found was that, in spite of their "pirate" image, private equity investors had a lot more in common with Benjamin Graham and Warren Buffett than they did with French pirate Jean Lafitte and the swashbuckling actor Errol Flynn.
Their strategy was to buy a business cheaply and add as much leverage as they could to drive returns into the stratosphere.
Sometimes they missed a bit on their bets, but the deals that worked more than made up for the losses.
You see, the biggest lesson I learned was that private equity is just a version of value investing, except with dramatically more leverage.
As companies produced cash flow and paid down debt, the equity value grew.
After five years or so, the funds sold assets for several multiples of what they paid.
Stunning Video Footage: Watch this guy become $4,238 richer in under a minute – then follow his simple instructions to learn how you could pocket a potential $2,918 in just one move. Click here…
Much of my investing philosophy today was learned by studying KKR & Co. LP (NYSE: KKR), Bain Capital, and other private equity firms.
Most of the firms collect a 2% management fee and a 20% incentive fee on realized profits.
That means they are incentivized to make their clients money rather than sitting back and collecting fees. The partners of successful firms get filthy rich as they generate enormous returns for their clients.
But while these private equity partners were buying mansions and yachts with their newfound wealth, the average investor couldn't cash in.
That began to change a few years ago, when the big private equity firms began to go public. The Blackstone Group LP  (NYSE: BX) was the first back in 2007, followed by KKR in 2010, Apollo Global Management LLC (NYSE: APO) in 2011, and The Carlyle Group LP (Nasdaq: CG) in 2012.
The last private equity firm to go public, Ares Management LP (NYSE: ARES), was clever enough to announce in February that it was converting into a corporation following U.S. tax reform.
Being a regular corporation means pension funds and indexes that were not allowed to buy publicly traded partnerships can now purchase shares of Ares.
That should be a massive driver of short-term returns, which is part of the reason why ARES just popped up on our proprietary VQStock™ system as an undervalued gem…
Why ARES Needs to Be on Your Buy List
Join the conversation. Click here to jump to comments…
About the Author
Tim Melvin is an unlikely investment expert by any measure. Raised in the "projects" of Baltimore by a single mother, he never attended college and started out as a door-to-door vacuum salesman. But he knew the real money was in the stock market, so he set sights on investing - and by sheer force of determination, he eventually became a financial advisor to millionaires. Today, after 30 years of managing money for some of the wealthiest people in the world, he draws on his experience to help investors find "unreasonably good" bargain stocks, multiply profits, and build their nest eggs. Tim tirelessly works to find overlooked "hidden gems" in the stock market, drawing on the research of legendary investors like Benjamin Graham, Walter Schloss, and Marty Whitman. He has written and lectured extensively on the markets, with work appearing on Benzinga, Real Money, Daily Speculations, and more. He has published several books in the "Little Book of" Investment Series and a "Junior Chamber Course" geared towards young adults that teaches Graham's principles and techniques to a new generation of investors. Today, he serves as the Special Situations Strategist at Money Morning and the editor of "Max Wealth" and Heatseekers.