Our list of the 10 top penny stocks to watch this week included a 288% gainer, which shows you the power of owning penny stocks.
You see, penny stocks are perfect for investors looking for quick, strong returns without the expensive initial investments that come with larger stocks or options.
Blink Charging Co. (Nasdaq: BLNK), this week's top earner, is a perfect example. Last Friday (May 11), Blink stock surged after the company announced a partnership with the city of Miami, Fla., to install its electric vehicle-charging ports in city garages.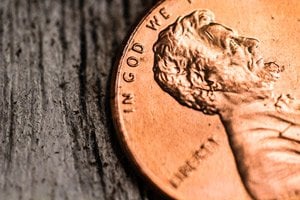 Blink's Miami deal came on the heels of a deal with Whole Foods Inc. earlier this month to install similar chargers in store parking lots. Blink's surge shows just how lucrative a small company's stock can be once it signs a major partnership agreement.
And after taking a look at our 10 top penny stocks to watch, we'll show you a small-cap stock that just signed a deal with Facebook Inc. (Nasdaq: FB)...
| | | |
| --- | --- | --- |
| Penny Stock | Current Share Price | Law Week's Gain |
| Blink Charging Co. (Nasdaq: BLNK) | $6.00 | 288.51% |
| Enterprise GP Holdings LP (NYSE: EPE) | $2.94 | 44.00% |
| Opko Health Inc. (Nasdaq: OPK) | $4.79 | 43.49% |
| MYnd Analytics Inc. (Nasdaq: MYND) | $3.15 | 38.84% |
| Arrowhead Pharmaceuticals Inc. (Nasdaq: ARWR) | $0.52 | 37.80% |
| Mid-Con Energy Partners LP (Nasdaq: MCEP) | $2.08 | 36.81% |
| VAALCO Energy (NYSE: EGY) | $1.49 | 36.04% |
| Cel-Sci Corp. (NYSE: CVM) | $3.16 | 35.04% |
| WideOpenWest Inc. (NYSE: WOW) | $8.41 | 34.52% |
| Legacy Reserves LP (Nasdaq: LGCY) | $8.43 | 33.61% |
While these gains are certainly exciting, it's important to recognize that investing in penny stocks is also a risky investment strategy.
While a few penny stocks have spectacular growth potential that can easily grow your initial investment, many penny stocks lack the solid underlying financials necessary to generate a significant return.
A New Age of Easy Money Has Arrived: In today's chaotic market, this could be the perfect way to collect enormous profits each and every week - without touching a single disappointing stock ever again. Read more...
To make sure we protect ourselves from any substantial losses from investing in penny stocks, we follow five rules for penny stock investing. Take look at them on the right.
We also look for companies with the kind of robust financials that are likely to generate strong returns over time. These are normally companies that have developed a moderate level of market capitalization between $300 million and $2 billion.
Our favorite small cap to buy this week is part of the growing semiconductor industry and is on the frontline of one of the industry's most exciting technologies.
This stock also has Money Morning Stock VQScore™ of 4 - indicating that it has strong growth potential in addition to solid financials.
Plus, analysts are projecting a 75% gain for this stock's share price...