Money Morning Defense and Tech Specialist Michael Robinson believes the prices of marijuana stocks are about to soar.
And when Robinson talks about the cannabis market, we listen…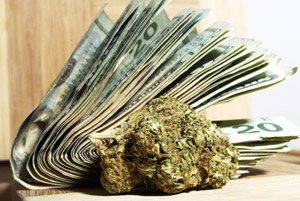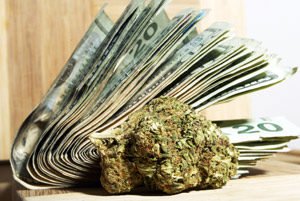 Michael's been a giant in investing for more than 30 years. As a leading analyst and tech journalist, he's been on the forefront of just about every major emerging technology story of the last decade.
He's even been nominated for a Pulitzer Prize.
His privileged access to technology-pioneering CEOs… prize-winning scientists… and high-profile industry insiders has allowed him to consistently give investors huge gains on remarkable breakthroughs, like 3D printing, the mobile wave, and shale energy technologies, well before anyone else.
And he's turned his attention to pot stocks, because there's so much money to be made from the marijuana industry.
Legal marijuana sales in North America skyrocketed 49%, from $6.7 billion in 2016 to $10 billion in 2017.
That's only the beginning…
Top Three California Pot Stocks to Watch for the Biggest Gains – Learn How to Cash In Here
By 2021, that will climb again to $24.5 billion, an increase of 145% in just four years.
That means if you get in on the cannabis gold rush now, you're an early adopter.
And early adopters will always make the most money.
For instance, Robinson recognized in 2013 that GW Pharmaceuticals Plc. (Nasdaq: GWPH) would be a great long-term buy.
GW develops prescription medicines using extracts derived from cannabis plants.
Opening on May 1, 2013, at $8.90, GWPH now trades for $145.97 per share. That's a 1,540% gain in just five years.
Continuing to keep a close eye on the industry, Robinson believes there are now two major reasons why prices are about to soar.
In fact, tiny pot stocks trading for under $5 are getting set to double, triple, or quadruple…
Why Marijuana Stock Prices Are About to Soar