California marijuana stocks are going to benefit from the $20.2 billion sales expected to hit The Golden State.
And that means this could be the last chance to buy marijuana penny stocks before they surge and shed their penny-stock status.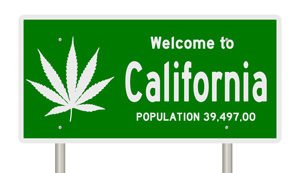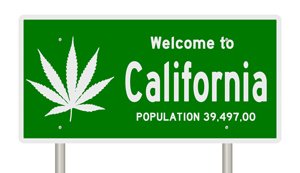 But investors also need to exercise caution before investing in cannabis stocks...
While some investors will be big winners, there will also be those who fall victim to scams and lose their hard-earned money.
That's why we had to make sure Money Morning readers know how to avoid scams when investing in penny stocks.
Once you know what to watch for, you can set yourself up to potentially profit from the huge $20.2 billion legal weed market in California.
Let's start with one of the most important tips every new cannabis investor should heed...
California Marijuana Stock Investment Tip No. 3: Limit Exposure
The best way to protect yourself from a scam is to limit your exposure.
Investors should never put more than 2% of a stock portfolio in penny stocks (stocks that sell at $5.00 per share or under).
Top Three California Pot Stocks to Watch for the Biggest Gains - Learn How to Cash In Here
Penny stocks are volatile investments subject to wild price swings. By limiting your exposure, you position yourself to benefit from the upside while also protecting yourself from large price drops.
California Marijuana Stock Investment Tip No. 2: Avoid Pump and Dumps
Unfortunately, a scam called a "pump and dump" is all too common in the penny stock market.
A pump-and-dump scheme is where holders of a penny stock encourage as many people as possible to buy into the stock, then sell it immediately after the price spikes.
In 2014, four people tried to artificially pump up the price of six total equities.
Two were marijuana stocks: GrowLife Inc. (OTCMKTS: PHOT) and Hemp Inc. (OTCMKTS: HEMP).
Here's what happened...
The price of PHOT traded at $0.15 on Jan. 2, 2014. By mid-March, it had skyrocketed to $0.78, a 420% gain.
Also, the HEMP stock price traded at $0.23 per share on Jan. 2, 2014, and rose to $3.13 by Feb. 6.
That was an astounding 1,260% gain in roughly a month.
But both prices collapsed later in the year.
So if you see prices skyrocket on what appears to be no news, keep a close eye on the situation. There may be increased volume just for the purpose of making the stock price climb.
But this could be the biggest tip-off that a marijuana stock scam is occurring...