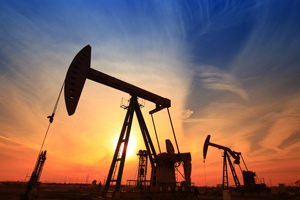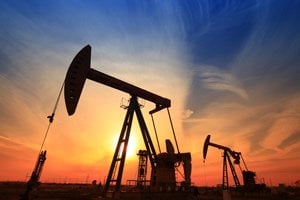 This month, President Trump chose not to recertify the United States' participation in the Joint Comprehensive Plan of Action, better known as the Iran Nuclear Deal.
The implications for oil prices are massive...
After all, in just the weeks running up to the end of the deal, WTI crude oil prices rallied from $62.06 per barrel to Tuesday's close at $71.31. That's a gain of 14.9% since April 6, all on the anticipation that Iranian oil will stop flowing into the global marketplace as sanctions return.
Those soaring prices will be a massive catalyst for the oil stock we're showing you today...
Traders consider any forward interruption - perceived or actual - in Iranian crude export flow as upward pressure on global prices. Check that box now.
But Money Morning Global Energy Strategist Dr. Kent Moors sees even more reasons that the oil market will continue to feel the pressure, not the least of which are OPEC production problems in Venezuela, Nigeria, and Libya. Oil prices are sure to keep climbing.
Even Saudi Arabia has a stake in keeping prices high as it prepares to take its state-owned oil business public. The Aramco public offering will be the largest IPO ever at $1.5 trillion - with a "t."
Urgent: Oil prices could soar to $100 (or higher) ahead of largest IPO ever - click here to see how you could triple your money from oil's epic rise.
Don't forget two other factors, one good and one bad.
Let's start with the good. The U.S. economy is doing well, with lows in unemployment and high business profits. A strong economy needs energy.
Forget what you've heard about the world being awash in oil and supplies overflowing. That's old news. In fact, oil stockpiles started to decline about one year ago, according to the U.S. Energy Information Administration. That was just before crude oil prices bottomed.
The bad news - although bullish for oil prices - is that tensions in the Middle East, from Syria to Yemen to Gaza, are still keeping that region on edge. Historically, higher tensions lead to higher oil prices on fears that supplies might get cut off or restricted in some way.
Each of these reasons should serve as major catalysts for our favorite oil stock. This company makes money even when oil prices are falling, but when they're climbing, shares can really soar...
The Best Stock to Buy as Oil Prices Soar
[mmpazkzone name="in-story" network="9794" site="307044" id="137008" type="4"]
It may seem like a good time to invest in the international energy powerhouses, but they're all mired with large, long-term projects that will take time and cost billions.
We have a different strategy.
We like Plains All American Pipeline LP (NYSE: PAA), which is a mid-cap oil company that focuses on oil transportation and storage. The company controls several of North America's most prominent pipelines, including the All American and Link Energy pipeline systems.
Think of PAA as a transport stock for the energy industry. Better yet, think of it as a transactions company, not unlike a financial conduit such as PayPal Holdings (Nasdaq: PYPL). They don't own the products, but they are involved when buyers and sellers do business.
Plains simply transports oil from production fields across North America to the Gulf of Mexico, where raw crude is refined and shipped around the globe. It's a reliable, predictable business model. And it's a hugely profitable one.
Earlier this month, the company reported first-quarter 2018 adjusted earnings of $0.36 per unit, beating analyst estimates of $0.31. That's up from $0.27 in the year-ago quarter.
When you bring together a hot sector, such as energy, and a company positioned perfectly within, such as Plains All American, you have a wining combination that you can really can take to the bank.
But that's not the only profit opportunity in the energy sector right now...
Here's How You Can Get In on This $2 Trillion Windfall
The $2 trillion IPO of Saudi Aramco is on its way... and with it, investors will have access to enough oil to power America for the next 36 years.
But you don't have to wait for the IPO to land to find out how to start making money.
As Global Energy Strategist Dr. Kent Moors reveals in this eye-opening interview, there are four backdoor plays you can make today to gain up to 1,329% total before the IPO even happens.
Click here to get all the details.