With Chinese trade war turmoil rocking Chinese stocks on American markets, many investors are wondering if they should still consider buying Alibaba Group Holding Ltd.'s (NYSE: BABA) stock.
If Wall Street is to be believed, investors should stay far away - between January and May, Alibaba's stock dropped 18% as the White House pushed for aggressive trade restrictions on Chinese firms.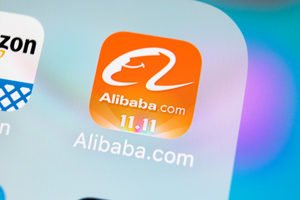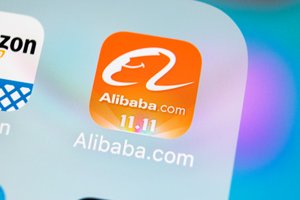 But Wall Street is overreacting...
As the company's recent earnings report illustrated, Alibaba's growth potential has only gotten stronger over the last year. Earnings increased 44.4% year over year, while revenue increased 61% to $9.87 billion.
According to Money Morning Executive Editor Bill Patalon, Alibaba is "one of those rare companies that is so well-positioned, and that has such a great management team, and that has the benefit of serendipitous timing with a powerful, transformational trend" that even something as significant as a trade war can't stop it.
Here's why now is a great time to buy China's best retail stock...
Alibaba Is Trade War-Proof
Sign up for SMS so you never miss special events, exclusive offers, and weekly bonus trades.
Alibaba's key to success is China's immense middle class.
According to Forbes, China has more than 500 million middle-class consumers - twice the population of the entire United States.
And analysts estimate that this number will balloon to well over 600 million by 2022.
This demographic growth has turned China's retail industry into a $6 trillion dollar business - a 400% increase from 2010 and a 900% from 2000.
A New Age of Easy Money Has Arrived: In today's chaotic market, this could be the perfect way to collect enormous profits, each and every week - without touching a single disappointing stock ever again. Read more...
This growth is expected to continue as China's middle class does an increasing amount of shopping online.
In the last three months of 2017, online retail sales in China soared 35.4%. By the end of the decade, China is expected to account for 60% of all global e-commerce.
Last year, Chinese shoppers spent more than $1 trillion online for the first time ever. For context, the United States spent $455 billion - less than half of China.
Alibaba, already China's largest digital retailor, is raking in profits from this explosion in digital commerce.
The company controls over 50% of the Chinese online retail market, and its competitors aren't even close to matching it.
That's why we're not sweating the threat of a trade war or Wall Street's overreaction.
As Bill puts it, "these issues are really just 'speed bumps' when viewed from the context of a stock that will create generational wealth in the decades to come."
This company is simply too dominant in a massive, and growing, e-commerce market.
With such tremendous tailwinds behind it, Bill has an easy trade strategy for Alibaba that promises huge returns...