If there's one thing I've learned throughout my more than 20 years in the markets, it's that, with some companies, there's more than meets the eye.
This was especially the case with Home BancShares Inc. (Nasdaq: HOMB), a regional bank based out of Conway, Ark.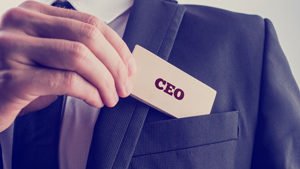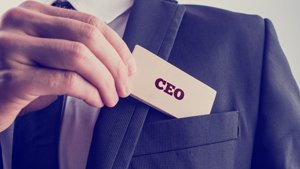 On a Friday afternoon back in summer 2016, I was wrapping up my work and heading out for my weekend "pizza and vino" run when I got an e-mail from Home BancShares Chair John Allison.
Now, I had just published an article about banks I thought were overvalued at the time based on the price-to-book ratio.
Mr. Allison's company made the list, and he thought my article was a little unfair to his bank.
Don't be mistaken: He didn't chew me out or anything.
He's a standup guy who wanted to have a thoughtful conversation and provide me with his side of the story.
And let me tell you that, if I had a bank, I would definitely want Allison as my CEO...
Here's How One Fateful Phone Call Changed My Mind
When I wrote that story, Home BancShares had a market capitalization of around $600 million and $9 billion in total assets. It was highly unlikely that my article would cause a run on his stock price, but he cared enough about the company to reach out anyway.
At the time, he was vacationing in the Florida Keys, so I was flattered that he took the time out of his weekend to share with me his vision for the bank.
Mr. Allison explained his bank's growth strategy: buy well-located, underperforming banks and improve their internal rates of return to the much higher returns his bank was already earning.
He insisted that all deals have a positive return from day one and that his bank never dilutes current shareholder earnings or book value per share.
Fast Money: This powerful secret made one man a millionaire. Now he's sharing it live on camera - find out how you could use it to become $2,918 richer in less than minute. Click here...
After we talked for some time, I came away from the Saturday afternoon conversation with three enlightening conclusions...
First, Allison was using the exact same approach to buying banks that I used, but he was buying the whole bank and not just a few hundred shares. I may have a decent pile of cash to put to work, but I'm just one guy, so while we both have different amounts of capital, we still have the same philosophy when it comes to buying banks at a nice discount.
Second, he and his team had the sharpest pencils in banking and were very good at doing deals that built value for shareholders.
One of those deals included Stonegate Bank, which expanded Home BancShares into Florida, with 89 new branches, and even New York City, with one branch.
And the third reason I was so impressed with Allison was that he's someone who took the time to explain the secrets of his profit-making machine.
This is the kind of CEO I would want running any company I owned.
Of course, you can own a slice of this company, and it could double your money by next year...
How John Allison Could Double Your Money - or More
Join the conversation. Click here to jump to comments…
About the Author
Tim Melvin is an unlikely investment expert by any measure. Raised in the "projects" of Baltimore by a single mother, he never attended college and started out as a door-to-door vacuum salesman. But he knew the real money was in the stock market, so he set sights on investing - and by sheer force of determination, he eventually became a financial advisor to millionaires. Today, after 30 years of managing money for some of the wealthiest people in the world, he draws on his experience to help investors find "unreasonably good" bargain stocks, multiply profits, and build their nest eggs. Tim tirelessly works to find overlooked "hidden gems" in the stock market, drawing on the research of legendary investors like Benjamin Graham, Walter Schloss, and Marty Whitman. He has written and lectured extensively on the markets, with work appearing on Benzinga, Real Money, Daily Speculations, and more. He has published several books in the "Little Book of" Investment Series and a "Junior Chamber Course" geared towards young adults that teaches Graham's principles and techniques to a new generation of investors. Today, he serves as the Special Situations Strategist at Money Morning and the editor of Peak Yield Investor.