This Memorial Day weekend, 41.5 million Americans will pack up and travel more than 50 miles from home - the highest number of travelers since 2005.
Bolstered by high consumer confidence and the lowest unemployment in over 50 years, Americans are hitting the roads in levels not seen since the Great Recession.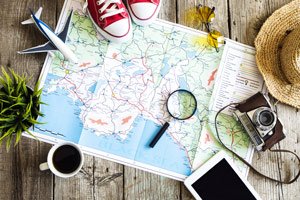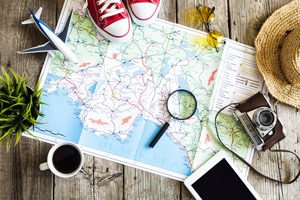 This phenomenon is setting the travel industry, and hotel stocks, for massive profit.
And we've found the best hotel stock to buy to profit from this growth.
Thanks to its large national presence, our favorite hotel stock is in the perfect position to capitalize on this explosive growth.
Before we get to our pick, here are the catalysts behind the hotel industry's boom...
The Booming Economy Is a Windfall for the Travel Industry
The biggest catalyst for our stock is the industry-wide growth I've mentioned.
At the beginning of the 2008 recession, American business travel spending fell 20%. Businesses cut back on spending and reduced workforce expenditures.
However, business travel spending rebounded dramatically over the last 10 years. It hit its pre-recession high of $255 billion in 2012 and locked in an all-time high of $314 billion last year.
Fast Money: This powerful secret made one man a millionaire. Now he's sharing it live on camera - find out how you could use it to become $2,918 richer in less than minute. Click here...
It's not just business travel that's growing. In fact, those numbers are dwarfed by American leisure travel spending.
Since 2008, leisure tourism has ballooned an impressive 41%. Over the next 10 years, this figure is expected gain an astonishing 62%. That's an increase of nearly half a billion dollars.
And this growth shows no signs of slowing down...
According to the World Travel and Tourism Council, American tourism spending is expected to spike to $436 billion in the next 10 years - an increase of nearly 30%.
Much of this growth in leisure spending has been fueled by the nation's economic recovery. Shrinking unemployment, moderate wage growth, and affordable gas prices have boosted Americans' discretionary income.
And no sector is going to profit more than the hotel industry.
In 2018, the U.S. lodging industry is expected to lock in its ninth consecutive year of growth.
In fact, it's growing so fast, the industry can't keep up. This year is the first time since the recession that hotel demand is expected to outpace the nation's supply.
Best of all, our favorite hotel stock to buy is perfectly positioned to capture this growth.
It's a company whose revenue is expected to increase over fourfold in the next year - and make a killing for investors in the process.
This stock also has a Money Morning Stock VQScore™ of 4 - indicating that it has strong growth potential in addition to its solid financials.
Here's our pick...