Some investors think they missed out on Bitcoin (BTC) because it's too expensive to buy at $7,416.45 a coin.
But you don't have to buy a full bitcoin at a time...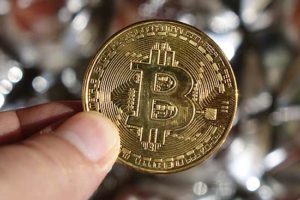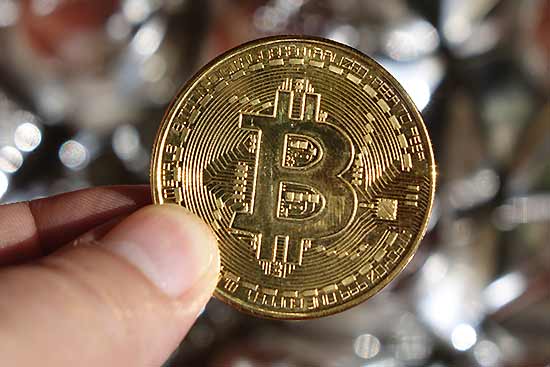 You can buy fractional shares of Bitcoin based on how much you're willing to spend, and those shares will increase in value each time the price of Bitcoin climbs.
That means you can buy as little or as much of Bitcoin as you want and will still profit when BTC prices climb.
For example, if you purchase $1,000 of Bitcoin when it trades at $7,000 per coin, and the price climbs to $8,000, your original investment would be now be worth $1,100.
Whether you just want to invest a few hundred dollars in Bitcoin or eventually want to own an entire coin, buying fractional shares is the best strategy.
And now may be the perfect moment to buy the cryptocurrency, because its price is poised to soar even higher...
You Can Own One Full Bitcoin Through an Accumulation Strategy
Yes, we know Bitcoin prices have plummeted from $20,000 on Dec. 17, 2017, to $7,371.31 today (May 28).
However, keep in mind that BTC prices were just $963.66 on Jan. 1, 2017.
That's a 664.92% increase in less than two years from today's prices.
In fact, the price of Bitcoin is trading at a discount right now compared to where cryptocurrency experts see it reaching in a few years...
He didn't provide an exact date, but Standpoint Research founder Ronnie Moas believes the price of Bitcoin will eventually trade between $300,000 and $400,000, according to a December 2017 CNBC report.
See Why Bitcoin Is Far from Dead: Cryptocurrency legend Michael Robinson just revealed why Bitcoin could be poised for a record-breaking rebound. Before the mainstream public gets any wiser, you need to see this now.
That's a potential profit of up to 5,326% from today's prices.
Tech visionary John McAfee predicts Bitcoin will trade for $1 million by 2020, an astounding 13,466% gain from the price of Bitcoin today.
If Moas' and McAfee's predictions come true, then today's Bitcoin price will look cheap in comparison.
That's why any Bitcoin price dips in 2018 will allow savvy investors to own a piece of the cryptocurrency at a potentially huge discount.
But timing the market is impossible, which is why cryptocurrency investors can use dollar-cost averaging to get closer to owning a whole Bitcoin.
Through dollar-cost averaging, investors would buy the same dollar amount of BTC each month, no matter the current cost.
Let's say you have a $500 monthly budget for Bitcoin investing.
If Bitcoin trades for $7,000 a coin, you buy $500 worth.
If Bitcoin trades for $6,000, you buy $500 worth.
If Bitcoin trades for $8,000, you buy $500 worth.
Sticking to this strategy helps investors avoid the pitfall of buying at a high and selling at a low. And it will allow you to accumulate the crypto until you own a whole bitcoin.
Again, we want to make sure Money Morning readers know Bitcoin should still be viewed as a very speculative investment.
But there's a new innovation that will be like "adding twin turbos to the Bitcoin engine."
In fact, it could send Bitcoin to $100,000 before you know it.
Because of this massive profit opportunity, we're sharing the most important details on how to buy your first bitcoin, right now...
How to Buy Your First Bitcoin in 2018
[mmpazkzone name="in-story" network="9794" site="307044" id="137008" type="4"]
The easiest way to buy your first bitcoin is through Coinbase.com, and investors can buy as little as $1.00 worth of Bitcoin through the digital asset broker.
Coinbase was founded in 2012 by Brian Armstrong, a former software engineer at tech travel site Airbnb, and Fred Ehrsam, a trader at Goldman Sachs Group Inc. (NYSE: GS).
Coinbase calls itself the "world's most popular way to buy and sell Bitcoin, Ethereum, and Litecoin." Its service is supported in 32 countries, and it has served over 10 million customers.
Through Coinbase, you will connect a bank account, debit card, or credit card to exchange Bitcoin into and out of U.S. dollars or your local currency. Once your account is approved, you will click on the "Buy" option for Bitcoin.
It can take a week or longer for Bitcoin to show up in your account through a bank deposit, but you are locked in at the price you pay on that day.
If you fund your account with a debit or a credit card, you should receive your Bitcoin within seconds.
All digital currency that Coinbase holds is fully insured. If it ever experiences a breach of its online storage, it would pay customers' funds that were lost.
However, losses resulting from a breach of Coinbase's physical security, cybersecurity, or by employee theft are the only ones covered.
It does not cover the compromise of your individual Coinbase account. If a hacker were to find out your password and login credentials, any of your losses would not be covered.
For additional security, you should consider using Coinbase's "vault" or a hardware wallet.
Through Coinbase's vault, 98% of digital currency is stored offline in safe boxes and physical vaults. It also has a 48-hour window that allows you to cancel a withdrawal, to give you more time to notice suspicious activity.
Coinbase's vault program allows joint accounts that require multiple approvers to initiate a withdrawal.
For even more security, you can transfer your bitcoins from Coinbase to a hardware wallet. Hardware wallets allow crypto owners to store their Bitcoin, Ethereum, and Litecoin offline on small hardware devices.
Now, hardware wallets can be complicated to set up. You also need to keep track of the pin number and passphrases that you use for your hardware wallets.
If you don't, you could risk losing all of your bitcoins.
Two of the most popular hardware wallets are the Trezor Wallet and the Ledger Nano S.
This is a very helpful, step-by-step guide for setting up a Trezor for the first time, and this is a very helpful, step-by-step guide on how to set up a Ledger Nano S.
The Shocking Reason Why We Think Bitcoin Could Hit $100,000 (and How You Could Make Millions)
Money Morning Defense and Tech Specialist - and cryptocurrency legend - Michael Robinson just revealed the little-known details regarding the future of Bitcoin... and why, at any moment, it could be poised for a record-breaking rebound far beyond anything we've witnessed already.
Michael made a prediction about Bitcoin way back in 2013 - and folks who followed his advice stood to become 253 times richer.
We'd venture to say not one in 10,000 people is aware of the massive profit potential unfolding right now.
Before the mainstream public gets any wiser, you need to see this now.