As oil markets continue to recover from the 2014 oil supply glut, we've identified the best oil stock to buy in order to profit from rising oil prices.
You see, since hitting a low of $29 in February 2016, West Texas Intermediate (WTI) crude oil has risen 133%, recently closing above $70 for the first time since 2014.
Oil's recent spike is the result of several geopolitical developments, including the United States' exit from the Iran nuclear deal and OPEC's announcement that it would extend its agreement to rein in member output.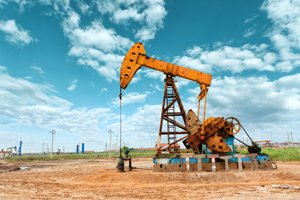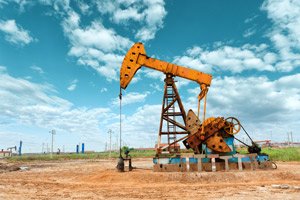 And while oil's short-term boom is great, the commodity's long-term growth is even more exciting.
Thanks to widespread economic growth, international oil consumption is set to hit 118 million barrels a day - a 20% increase over today's levels.
To capitalize on this boom, Money Morning Global Energy Strategist Dr. Kent Moors has identified the best oil stock to buy to profit from the oil bull market.
Before we get to our pick, let's take a closer look at the catalysts behind oil's spectacular expansion...
An Oil Renaissance Is Underway
The United States has taken the lead in international oil production.
In early 2018, the International Energy Agency estimated 2018 American oil production will be 5.7% higher than last year's 9.16 million barrels a day. That's the greatest production level in the United States since 1970.
America's record-breaking levels of production are due to three catalysts.
Urgent: Oil prices could soar to $100 (or higher) ahead of largest IPO ever - click here to see how you could triple your money from oil's epic rise.
First, recent oil discoveries, such as the 20 billion barrels of oil discovered at the Wolfcamp shale formation two years ago, are giving the United States greater amount of oil to process.
Secondly, thanks to technological advances in drilling, American oil companies are able to extract this oil with greater efficiency and at a higher rate.
Finally, growing global demand is pushing the United States to increase production and become the dominant player in the global oil market - the nation is expected to satisfy 80% of the world's oil demand for the rest of 2018.
This resurgence isn't limited to American oil companies, either. Canada is expect to rake in $1.4 billion in profit due to rising global demand.
While some worry that this rise in North American production could cause another oil glut, the oil industry's largest international body, OPEC, is working to keep prices stable as global production ramps up.
In 2016, OPEC pledged to cut daily oil production in its member states by 1.2 million barrels in an effort to boost oil prices. Because Saudi Arabia, OPEC's dominant member, receives roughly $3.1 billion a year for every extra dollar gained by oil prices, it is unlikely to roll back a policy that's pushing international prices up.
And oil demand is likely to continue rising.
According to a report from Barron's, the size of the world economy is expected to double in the next two decades. This is largely the result of the rapid expansion of the global middle-class population, which is estimated to grow from 3 billion in 2018 to 5 billion by 2030.
In order to take advantaging of growing demand, much of Wall Street will tell you to tell you to bet on the giants of the oil industry. These include the oil supermajors like Exxon Mobil Corp. (NYSE: XOM) or Royal Dutch Shell Plc. (NYSE: RDS.A).
However, these giants are consumed with massive exploratory projects that often negatively affect an investor's return and prevent the companies from responding to changes in the market.
But our favorite oil stock to buy steers clear of these pitfalls.
In fact, it's set to produce double-digit gains thanks to America's oil boom...
[mmpazkzone name="in-story" network="9794" site="307044" id="137008" type="4"]
Plains All American Pipeline Is the Best Oil Stock to Buy
Plains All American Pipeline LP (NYSE: PAA) is a mid-cap oil company that focuses on oil transportation and storage. The company controls several of North America's most important oil pipelines, including the All American and Link Energy pipeline systems.
As mentioned earlier, PAA isn't burdened with the mega-projects of the oil industry's giants - there's no need for the company to shell out billions of dollars looking for the next profitable oil patch.
Instead, PAA simply transports oil from production fields across North America to the Gulf of Mexico, where raw crude is refined and shipped around the globe. It's a reliable, predictable business model. And it's a hugely profitable one.
PAA is already starting to reap the benefit of increasing oil production. From 2016 to 2017, the company increased revenue by 17%.
Plus, PAA has a perfect 4 on the Money Morning Stock VQScore™ scale, making it a buy right now.
PAA currently trades for $23.21. However, analysts see the stock hitting $29 in the short term - a gain of nearly 23% in just 12 months. That might be too conservative if oil prices keep rising.
With such strong tailwinds behind the oil industry, PAA is perfectly positioned to reap huge profits without any of the risk assumed by the oil giants.
However, we've found another oil profit play that could create immense wealth overnight.
You see, Money Morning Global Energy Strategist Dr. Kent Moors has the insider scoop on this $2 trillion oil IPO. And the ramifications for the oil industry are huge...
The $2 Trillion IPO Mega-Wealth Summit
We are on the cusp of the biggest IPO in history - four times bigger than the previous biggest IPO in the United States.
It's expected to inject $2 trillion in new wealth across the markets. And we're going to show you exactly how to get rich from it.
You could be looking at 1,329% total gains from four backdoor plays - before the IPO even goes live. To join us now, click here...