I have a confession to make. It might not sound related to investing at first. In fact, it might just sound downright strange.
But I can guarantee you that it has led me to achieve extraordinary returns over my 30 years in the markets, and I think it could do the same for you as well.
My confession is… I love buying ugly stocks.
Fast Money: This powerful secret made one man a millionaire. Now he's sharing it live on camera – find out how you could use it to become $2,918 richer in less than minute. Click here…
Over my career, I've consciously avoided the good-looking stocks at the dance. They're the ones standing in the corner by the punch bowl, dolled up in trendy, high-valuation dresses, courting the suited-up JPMorgan Chase & Co. (NYSE: JPM) jocks in lettermen jackets.
Instead, I've always gone for the ugly ducklings ready to transform into swans.
I've bought delinquent loans on Texas properties during an oil bust, bonds issued by a bankrupt real estate developer, bank stocks in the depths of the financial crisis, and Mexican stocks when the peso collapsed back in the mid-1990s, among many other investments considered strange-looking.
To say they worked out well is an understatement of the highest order.
That's why I'm going to show you another one of the "best-looking ugly" investments to pounce on immediately – an under-the-radar firm whose world-class business trades are at a stunningly discounted value right now…
Here's How Ugly Stocks Yield Beautiful Profits
The funniest thing about ugly stocks like the one I'm about to show you is that most investors have the same reaction.
It's usually something along the lines of, "Just considering buying this makes me want to puke, and I don't like puking, so I am not going to look at this thing."
But while they choke down Pepto-Bismol to kill their nausea, we'll be capitalizing on the immense profit opportunities many of these ugly companies pose.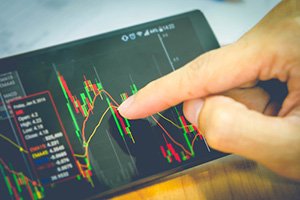 Now, that's not to say you should go out and buy every distressed asset that comes across your screen. In many cases, there are bad reasons behind why a company is ugly, some of which may include cardinal sins like fraud or shady business tactics.
I only like buying ugly companies that are ugly for good reasons. That's why I have invested in, on average, about one out of 100 of the ugly opportunities I have investigated over the years.
For unknowing investors, many are ugly, will stay ugly, and will most likely die ugly. Those are precisely the ones I want, since they often have a gem hidden behind the ugly façade that's worth many times the cost of the investment.
And the ugliness of the new one on my radar screen stems from the fact that its business operates in three ugly areas of the world where most investors wouldn't dare put their money:
Russia: A U.S. enemy laden with corrupt oligarchs, economic sanctions, and Olympic cheaters.
Brazil: A nation rife with corruption, high inflation, pollution, and violent ghettos.
Israel: A U.S. ally that boasts so many potentially disastrous events involving Iran, Gaza, and the West Bank.
Being nervous about investing in these places is certainly normal, but big money is made by buying the ugly markets that are undervalued over the pretty ones with lofty valuations.
The real estate investment trust (REIT) I'm recommending today owns properties in all three countries, as well as Eastern Europe, Western Europe, and the United States.
Here's the ugly company whose returns could end up being anything but ugly…
The Best Ugly Stock to Buy for Outsized Returns
Join the conversation. Click here to jump to comments…
About the Author
Tim Melvin is an unlikely investment expert by any measure. Raised in the "projects" of Baltimore by a single mother, he never attended college and started out as a door-to-door vacuum salesman. But he knew the real money was in the stock market, so he set sights on investing - and by sheer force of determination, he eventually became a financial advisor to millionaires. Today, after 30 years of managing money for some of the wealthiest people in the world, he draws on his experience to help investors find "unreasonably good" bargain stocks, multiply profits, and build their nest eggs. Tim tirelessly works to find overlooked "hidden gems" in the stock market, drawing on the research of legendary investors like Benjamin Graham, Walter Schloss, and Marty Whitman. He has written and lectured extensively on the markets, with work appearing on Benzinga, Real Money, Daily Speculations, and more. He has published several books in the "Little Book of" Investment Series and a "Junior Chamber Course" geared towards young adults that teaches Graham's principles and techniques to a new generation of investors. Today, he serves as the Special Situations Strategist at Money Morning and the editor of "Max Wealth" and Heatseekers.