The Dow Jones Industrial Average is down 1.43% so far in 2018, but you don't have to be stuck with that uninspiring return…
Fortunately, Money Morning's proprietary valuation system just revealed three of the best stocks to buy for market-crushing gains. And they all trade for less than $10 a share.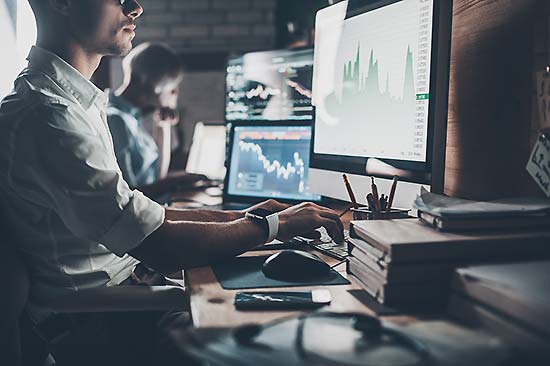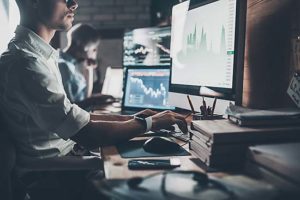 We track the 1,500 most profitable companies on the market and assign each one a VQScore™. To get the score, we use only the key factors that find stocks ready to outperform the market.
A stock's VQScore is derived from a blended analysis of a company's underlying earnings power, its profit growth, and its earnings-per-share (EPS) acceleration or deceleration. Then we balance the result against recent demand for the company's shares.
A VQScore of 4 or higher puts a stock in the "Buy Zone."
These are the stocks with serious growth potential, ready to make you money.
And one of the biggest steals on the market right now could increase earnings by a staggering 900% next year…
Top Stocks to Buy, No. 3: Adecoagro SA
Adecoagro SA (NYSE: AGRO) is an agricultural company based in Luxembourg. It harvests and sells grains, oilseeds, wheat, and corn. It also sells dairy products, sugar, and ethanol.
Aside from its own productions, AGRO leases land to cattle farmers and a coffee plantation in South America.
The world needs food, and that's a reliable business model. But there's a much better reason to buy AGRO right now…
The company's forward P/E ratio (current stock price over its predicted EPS) is 9.39.
With a current P/E ratio of 95.24, that means earnings are expected to climb 914%.
And when those earnings start to climb, more investors will want to own the stock. That drives up demand – and share prices with it.
Fortunately, you won't be caught buying in at a high point because you already know now is the best time to own AGRO.
LIVE ON CAMERA: Watch America's No. 1 Pattern Trader officially become $1,050 richer in 15 seconds! His secret to becoming a multimillionaire is so easy that anybody can do it. Click here for details…
From yesterday's (May 29) closing price of $7.91, BTG Pactual Equities Research projects the AGRO stock price can climb 51.70% in the next 12 months, from $7.91 to $12 per share.
And while we're excited about that 51% gain, this next company could offer an even higher return as it enters the blockchain market.
The blockchain market is expected to be worth nearly seven times as much as it is now, reaching a value of $2.3 billion by 2021.
You can't afford to miss this pick…