Bitcoin prices seem stuck between $7,000 and $8,000, but one analyst predicts prices will start climbing soon.
By July 1, 2018, Alisa Gus (CEO of WishKnish) believes BTC prices will reach $10,700. From today's (June 1) prices, that's a potential profit of 43.54%.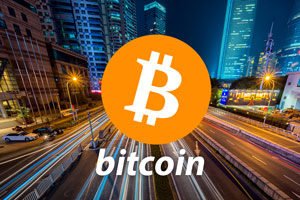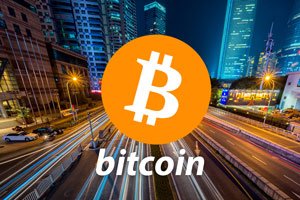 "This latest round I see ending at $6,800 or thereabouts and then taking a month or so to rebound to between $10,500 and $11,500 (in the absence of major news)," Gus told Finder.com.
By the end of 2018, Gus projects the price of Bitcoin will reach $25,000.
Here is a recap of the top five cryptocurrencies by market cap as of 12:30 p.m. EDT.
| | | | |
| --- | --- | --- | --- |
| Cryptocurrency | Market Cap | Price | Change (24h) |
| Bitcoin (BTC) | $127,230,692,543 | $7,454.21 | -1.48% |
| Ethereum (ETH) | $57,629,230,866 | $577.43 | 0.09% |
| Ripple (XRP) | $24,033,404,782 | $0.61 | -0.62% |
| Bitcoin Cash (BCH) | $16,933,758,779 | $986.83 | -1.83% |
| EOS (EOS) | $10,829,792,203 | $12.11 | -1.99% |
Here's a closer look at today's Money Morning cryptocurrency insight, as well as the most important cryptocurrency updates you need to know...
Money Morning Cryptocurrency Insight of the Day
Bitcoin prices have fluctuated wildly since December 2017, but the downtick in prices may not last long.
See Why Bitcoin Is Far from Dead: Cryptocurrency legend Michael Robinson just revealed why Bitcoin could be poised for a record-breaking rebound. Before the mainstream public gets any wiser, you need to see this now.
By 2020, research shows Bitcoin prices could climb to $36,000.
The Top Cryptocurrency News for June 1
The U.S. Department of Justice is investigating whether a number of large investors have been able to manipulate the price of Bitcoin. However, Peter Brandt - an established trader and technical analyst in the cryptocurrency space - argues that evidence of such behavior does not exist. "The weakness in May appears to have come from liquidation of longs by small spec retail traders," Brandt said.
Dan Morehead, of Pantera Capital, argues that now is the time to buy cryptocurrencies. In a conversation with CNBC this week, Morehead noted that Bitcoin is under its 230-day average and presents a great buying opportunity. He argues that triple-digit gains are there for the taking.
Dong He, a deputy director at the IMF, said that central banks must compete with cryptocurrencies in order to stave off competition. He argues that cryptocurrencies could reduce demand for fiat reserve currencies, which could impact a country's economy in the future.
Cryptocurrency exchange Binance is launching its own venture capital fund. The $1 billion fund will aim to finance and incubate blockchain projects, according to news reports out of Hong Kong. The company said it will fund investments with its BNB token, which is now sitting at a market capitalization of roughly $1.6 billion.
The Shocking Reason Why We Think Bitcoin Could Hit $100,000 (and How You Could Make Millions)
Money Morning Defense and Tech Specialist - and cryptocurrency legend - Michael Robinson just revealed the little-known details regarding the future of Bitcoin... and why at any moment, it could be poised for a record-breaking rebound far beyond anything we've witnessed already.
Michael made a prediction about Bitcoin way back in 2013 - and folks who followed his advice stood to become 253 times richer.
We'd venture to say not one in 10,000 people is aware of the massive profit potential unfolding right now.
Before the mainstream public gets any wiser, you need to see this now.
Follow Money Morning on Twitter, Facebook, and LinkedIn.