With last week's top penny stock locking in a 192% gain, we're looking at the top penny stocks to watch this week - plus the one stock you need to buy right now.
Investors are attracted to penny stocks because of their low up-front costs and the possibly of huge returns.
Take this week's top gainer, Co-Diagnostics Inc. (Nasdaq: CODX), as an example. Last Monday (May 24), CODX opened at $1.62 before soaring 192% over the course of the week to close at $4.05.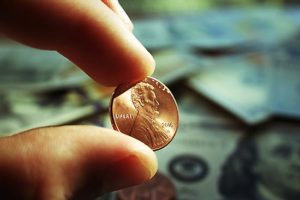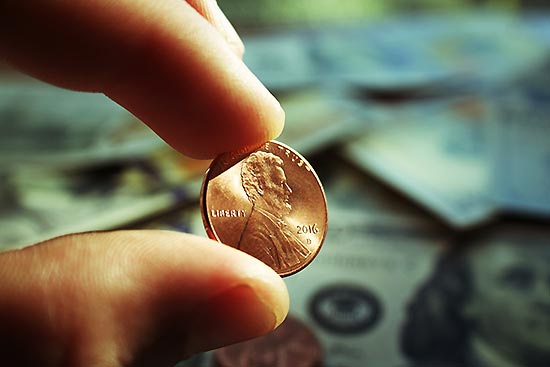 Like most successful penny stocks, CODX stock jumped on widely publicized news. The Salt Lake City-based molecular diagnostics company announced a partnership with Stanford University to study CODX's recent technological breakthroughs.
While exciting, CODX and our other penny stocks to watch this week are unlikely to tack on any additional gains this week. But don't worry. After looking at our 10 top penny stocks to watch, we'll show you a stock with serious profit potential in its future...
| | | |
| --- | --- | --- |
| Penny Stock | Current Share Price | Last Week's Gain |
| Co-Diagnostics Inc. (Nasdaq: CODX) |  $4.35 | 192.07% |
| Viking Therapeutics Inc. (Nasdaq: VKTX) |  $9.37 | 95.78% |
| DHI Group Inc. (NYSE: DHX) |  $3.10 | 67.57% |
| Axovant Sciences Ltd. (Nasdaq: AXON) |  $1.76 | 60.00% |
| Netlist Inc. (Nasdaq: NLST) |  $0.21 | 53.79% |
| Link Motion Inc. (NYSE LKM) |  $1.23 | 47.73% |
| CorMedix Inc. (NYSE: CRMD) |  $0.26 | 44.44% |
| Vistagen Therapeutics Inc. (Nasdaq: VTGN) |  $1.34 | 40.21% |
| J. Jill Inc. (NYSE: JILL) |  $8.30 | 36.55% |
| Adomani Inc. (Nasdaq: ADOM) |  $1.52 | 34.86% |
In order to make sure we protect ourselves from any substantial losses from investing in penny stocks, we follow five rules for penny stock investing. Take look at them on the right.As these stocks demonstrate, there are penny stocks that have tremendous growth potential that can easily dwarf your initial investment. However, most penny stocks lack the solid underlying financials necessary to generate a significant return.
Fast Money: This powerful secret made one man a millionaire. Now he's sharing it live on camera - find out how you could use it to become $2,918 richer in less than a minute. Click here...
Rules for Safely Trading Penny Stocks
No more than 2% of your overall stock portfolio should consist of penny stocks.
Avoid stocks with average daily trading volume of less than 500,000 shares.
Avoid penny stocks being aggressively promoted on public discussion forums or websites not focused on investing.
Here are the top three warning signs of a shell company scam, according to the SEC and FINRA...
If a company has been dormant for many years and then brought back to life.
If a company has changed its name and, especially, business focus multiple times.
Check for massive reverse stock splits like 1-for-20,000 or 1-for-50,000.
But we can do even better than penny stocks. We've uncovered small-cap stocks - those with market caps between $300 million and $2 billion - with the potential to soar.
You see, small-cap stocks have a serious advantage over penny stocks because of their strong financial backing and growth potential.
In fact, according to investment consulting firm Ibbotson Associates, small-cap stocks have even averaged better returns than large caps going back to 1927.
Using the Money Morning Stock VQScore™, we've found a small-cap stock that is on the cusp of huge gains thanks to the changing global trade landscape.
In fact, this small cap is looking at possible returns of over 40%...