Penny stocks are the perfect investment for investors looking to collect double- or triple-digit gains with little initial investment. However, the right penny stocks can be difficult to find.
To give our readers an edge in the marketplace, we're releasing the two top penny stocks to watch in June. But we aren't stopping there. We're also going to show you a small-cap stock with serious profit potential ahead of it.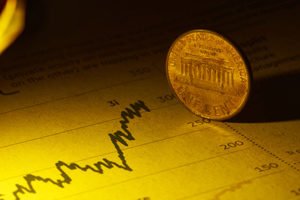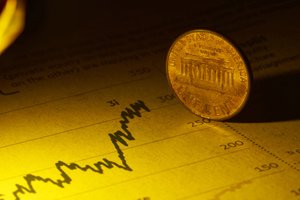 You see, while some penny stocks have the potential to deliver strong returns, many of them are unlikely to provide those triple-digit profits to shareholders. And many penny stocks are merely scams or worthless shell companies that will simply waste your money.
In order to protect your investments, we follow five rules for investing in penny stocks - take a look at them on the right.
And to help you find serious profit opportunities, we've also delved into small-cap stocks - those with market caps between $300 million and $2 billion - with the potential to generate great returns.
You see, small-cap stocks have a real advantage over penny stocks thanks to their strong financial backing and growth potential.
Using the Money Morning Stock VQScore™, we've found a small-cap stock that is on the cusp of huge gains.
Before we get to our small-cap pick you need to buy, here are the two top penny stocks to watch in June...
Top Penny Stock to Watch in June, No. 2:  Blink Charging Co.
Blink Charging Co. (Nasdaq: BLNK) is the largest owner and provider of electric vehicle charging stations in the United States.
On May 11, BLNK shares soared over 288% in one week after announcing a partnership between Blink and the city of Miami, allowing the company to install charging ports in Miami's parking garages.
Stunning Video Footage: Watch this guy become $4,238 richer in under a minute - then follow his simple instructions to learn how you could pocket a potential $2,918 in just one move. Click here...
BLNK also signed a deal in May with Whole Foods to install electric vehicle chargers in its parking lots.
BLNK has continued to rise impressively after May's surge. The shares currently trade at $6.50 versus just $1.48 on May 4, 2018 - a gain of more than 339% in less than a month.
Blink illustrates how lucrative the top penny stocks to watch in June can be for investors, as they move from promising technology to partnerships with major organizations.
However, our next penny stock saw an even bigger spike in its price...
Top Penny Stock to Watch, No. 2: Partner Communications
Partner Communications Co. Ltd. (Nasdaq: PTNR) is an Israeli-based mobile network operator, as well as an Internet and telephone provider. Founded in 1999, Partner was formerly operating under the umbrella of the French telecommunications company "Orange" until 2016.
Partner's strong growth this year is largely due to media distribution deals the company has struck over the last few years. In 2016, Partner made a deal with Netflix Inc. (Nasdaq: NFLX) to offer a free subscription to Netflix through its service.
In December 2017, the company announced a similar partnership with Apple Inc. (Nasdaq: AAPL) to include Apple Music in its subscription packages.
Even after this robust period of expansion, the company shows no signs of slowing down. Last month, Partner announced another collaboration, this time with Amazon.com Inc. (Nasdaq: AMZN).
Through the deal, Partner subscribers will now receive access to Amazon Prime Video content - an offering that is likely to have similar impact on subscriber numbers as previous partnerships have.
And Wall Street analysts agree - they've put a high price target of $22.00 on Partner. That's a 471% increase over today's price of $3.85.
These are remarkable gains. But past gains don't mean the profits will continue.
However, our small-cap pick you need to buy is likely to generate the kind of returns you can rely on...