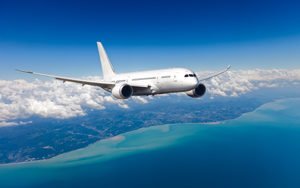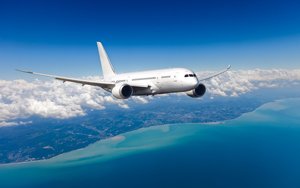 If you've been following our recommendations over the years, you should beam over The Boeing Co. (NYSE: BA) stock. Since the election in November 2016, shares of this defense stock are up 158%, absolutely crushing the market.
Here's an eye-opener for you - Amazon.com Inc. (Nasdaq: AMZN) is up "only" 126% over that same span. Over the past five years, Boeing stock is up a whopping 248%.
Of course, Boeing's reputation took a big hit in April when a passenger was tragically killed in one of its airplanes. An engine failed on a Southwest Airlines Co. (NYSE: LUV) flight, leading to the horrific accident.
Predictably, investors reacted in a negative way. But Money Morning Defense and Tech Specialist Michael A. Robinson said that turning away from Boeing would be a big mistake.
In his recent report, he made it clear the accident was a wake-up call for airlines and the manufacturers. Indeed, passengers who typically dismiss the safety warnings given before takeoff started to pay closer attention. A photo taken by a passenger on that doomed flight showed other passengers using their safety masks incorrectly. (Money Morning Executive Editor Bill Patalon also addressed this tragedy here.)
However, everyone should take note that flying in the United States is still one of the safest ways to travel. The U.S. Department of Transportation's Bureau of Transportation Statistics reported that domestic passenger traffic reached 741.6 million in 2017. As tragic as it is to lose one life - the first one since 2009 - the safety record here is still excellent.
Fast Money: This powerful secret made one man a millionaire. Now he's sharing it live on camera - find out how you could use it to become $2,918 richer in less than a minute. Click here...
Boeing itself felt the pressure from the accident, as well as news of a possible trade war with China. But within days, the company reported record earnings from aviation and growth in defense spending.
In the last month alone, this defense stock is up another 5.8%.
And demand remains incredibly strong. The company said it needs to build over 41,000 planes over the next two decades to keep up with that demand. That's a bonanza of over $6.1 trillion.
A lot of that will be fueled by growth in Asia, thanks to a booming middle class.
But that's not the only catalyst for Boeing stock. You see, this aerospace and defense company has transitioned itself into a full-fledged tech juggernaut...
This Defense Stock Has Become the Best Kept Secret in Tech