There are as many reasons why a stock will go up in price as there are Wall Street analysts. But, the tried and true methods remain constant. That's the case for a biotech stock we've got our eye on, and it could mean double-digit profits for you...
Many people look for a new drug breakthrough as a catalyst for biotech stocks. Or the catalyst could be a change in healthcare regulations. Or maybe a stock was unfairly punished because one of its peers did something wrong.
Fast Money: This powerful secret made one man a millionaire. Now he's sharing it live on camera - find out how you could use it to become $2,918 richer in less than minute. Click here...
Instead, we've found a biotech stock with a bullish tailwind based on technical indicators.
In fact, Money Morning Quantitative Specialist Chris Johnson thinks this stock's chart is showing a bullish trend the rest of Wall Street is overlooking.
And you could bank an easy profit by getting on the right side of this trade...
This Biotech Stock Could Hit $100 a Share
Chris thinks the stars are aligned for BioMarin Pharmaceutical Inc. (Nasdaq: BMRN).
It's an excellent pharmaceutical company that focuses on therapeutics for rare genetic diseases. And while this is a niche area in the world of biotech, the drugs here can cost hundreds of thousands of dollars.
The company has a strong pipeline and a pretty good track record of getting Food and Drug Administration approval for its new products. Indeed, it just got approval for Palynziq, which treats a rare disease with $620 million sales potential.
The company feels so strongly about its potential to help people - and make money - that the CEO got emotional about its latest breakthrough on the company's recent earnings call.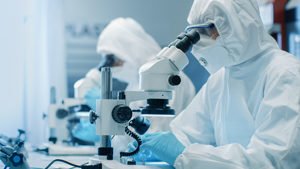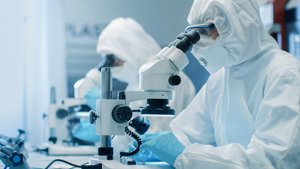 Analysts like it, too. Canaccord Genuity just upgraded the stock to a "buy" following a slew of upgrades from others.
While BioMarin's pipeline continues to produce profitable drugs, what we're seeing in the technical charts shows its stock has plenty of room to run higher.
The stock currently trades above its short moving averages, which are also above long moving averages. This is a clear sign of technical strength. What it means is that both traders and investors alike are already winning by holding this stock.
And as we know, winning tends to draw in more demand, keeping the profitable cycle going.
Just think about the demand created when its 50-day moving average crosses above the 200-day moving average. The "golden cross," as it's called, is a classic bullish indicator, and it's only days away from happening.
That's creating a ripe opportunity to cash in while Wall Street looks the other way. Here's how to play it...
Beating Wall Street at Its Own Game