With the Dow Jones Industrial Average only up 1.58% so far in 2018, it's more important than ever to find individual stocks for market-beating gains. You can no longer sit back passively and own an investment that just tracks the Dow's performance.
Fortunately, thanks to our proprietary valuation system, we found a banking stock that could provide a return of 65% in the next 12 months.
Lloyds Banking Group Plc. (NYSE: LYG) is a financial service provider headquartered in London.
This bank stock is currently trading at a discount because analysts are worried about increased competition in the British mortgage market. Lloyds controls 20% of the market right now, but low interest rates could make finding profitable lending opportunities scarcer.
The Bank of England is keeping rates low now, ahead of the uncertainty Brexit may cause.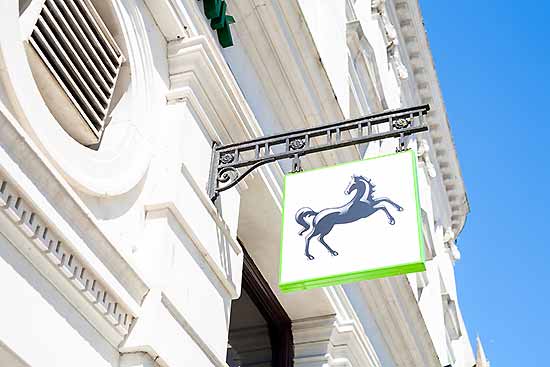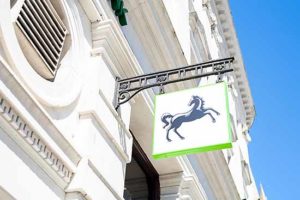 However, it's still the largest retail bank in Britain, and it executed a plan to keep its position as a leader. On May 18, it sold its Irish residential mortgage portfolio for 4 billion pounds to focus on the British market.
And while everyone else is missing the profit opportunity LYG stock could offer, we have two investing strategies we had to share that could yield double-digit returns…
How to Play This Bank Stock for Double-Digit Profits
The first strategy to profit from LYG is to buy the stock for the long haul.
The LYG stock price opened this morning at $3.39 per share, but that won't last long…
In the next 12 months, Jefferies projects Lloyds Banking Group will trade for $5.62 per share. That's a potential return of 65.78%.
Want to Make Money? Here's how to make over $100,000 starting with a small amount of money… rolling stocks over and over again. Click here for more about this proven investing method…
On top of that, the banking stock pays a very generous dividend of $0.17, which is a yield of 4.22%.
And as we mentioned earlier, that's not the only way to make a double-digit return…
For LYG, Money Morning Capital Wave Strategist Shah Gilani has an investing strategy to make money even faster, paying out in the next four months.
Gilani has more than 30 years of trading experience, including running a hedge fund and helping launch the CBOE Volatility Index (VIX) in 1993.
And when he gives advice, we make sure to listen…
The Fast Profit Strategy for LYG Stock