By 2025, the biotech industry will be worth $727 billion - a 120% increase over its total value in 2015.
To help you take advantage of the tremendous growth potential, we're bringing you the three best biotech stocks to buy in June.
You see, Wall Street has put some of the best biotech stocks "on sale" due to fears over development delays, Washington's pushback against high drug prices, and a lack of consumer demand.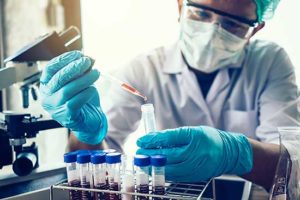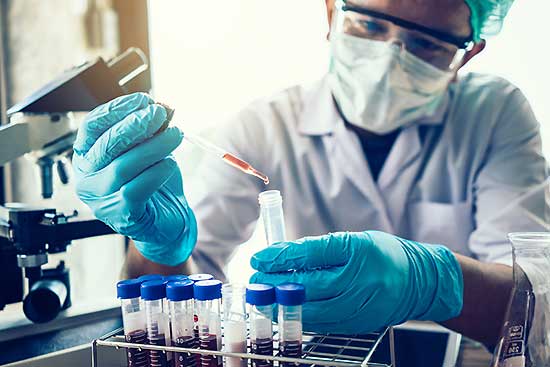 In fact, Wall Street's anxiety has pushed the iShares Nasdaq Biotechnology ETF (Nasdaq: IBB) down 11% since January.
However, it couldn't be more wrong.
We've identified three undervalued biotech picks that have tremendous profit potential, including one that could jump more that 200% over the next year.
Before we get to our picks, here's why Wall Street is so wrong about the biotech sector right now...
3 Reasons the Biotech Industry Is Poised for Growth
According to Money Morning Defense and Tech Specialist Michael A. Robinson, we shouldn't be surprised by Wall Street's behavior.
"When it comes to biotech, Wall Street tends to overreact," says Michael. "Investors have been conditioned to punish the sector and its stocks whenever the opportunity presents itself."
Michael argues that there are three critical factors that will drive unstoppable growth in the biotech industry.
Don't Miss: This secret stock-picking method is so good, if you started with a small stake, a string of these picks could have earned you $1.2 million. Find out how it's done...
First is the nation's quickly aging population.
In 2018, there are 65 million people over the age of 70 in the United States. As this demographic continues to grow, the biotech industry will be called on to provide more drugs to treat ailments.
The second factor is the increasing rate of mergers in the biotech industry.
Last year, biotech mergers jumped 27%, reaching $332 billion in value. This trend has continued into 2018 - merger activity has already risen 16% year over year. As merger activity continues, it's likely to push production rates and industry profits higher.
Finally, increasing approval speeds from the U.S. Food & Drug Administration (FDA) have allowed biotech firms to put more products on the market and increase profits.
As Michael puts it, "The biotech industry is clearly headed for better days. Not just in 2018, but well into the next decade."
Keeping this tremendous growth potential in mind, here are our top biotech stocks...
Best Biotech Stocks to Buy in June, No. 3: Jazz Pharmaceuticals Plc.
Jazz Pharmaceuticals Plc. (Nasdaq: JAZZ) is a biotech company that is set up for strong growth thanks to its introduction of six new drugs into the market.
The most profitable has been Xyrem, a narcolepsy medication with $1.2 billion in sales last year. Defitelio, a treatment for hepatic veno-occlusive disease, enjoyed rising sales - 23% year over year and 88% from two years ago.
Jazz's earnings per share (EPS) have grown steadily since 2010 and have risen sevenfold in the same period. FactSet reports that Jazz's EPS are forecast to rise 83% by 2021.
Jazz currently trades for $178. However, analysts see the company going to $210 - a gain of 17%.
While Jazz's profit potential is great, our next two picks are even better, including one with 200% growth potential...
The Best Biotech Stocks to Buy in June, No. 2: Shire Plc.
Ireland's Shire Plc. (Nasdaq: SHPG) develops medications for rare diseases and disorders, often for tremendous profits.
The company's ADHD treatment, Vyvanse, generated $2 billion in revenue last year while its hemophilia treatment brought in almost $3 billion in revenue. Meanwhile, the angioedema treatments brought in more than $1.4 billion.
At the time of writing, Shire has 40 drugs under development, with more than half in final phase 3 trials or awaiting FDA approval.
This kind of aggressive development allowed Shire to beat Wall Street EPS forecasts by 8% in the first quarter of 2018.
As a result, analysts are very favorable on the stock. A survey of 12 analysts indicates that the consensus price target over the next year is $197.50, a more than 23% rise from its current price of $160.
However, Michael thinks this forecast may be short of the stock's true potential.
As he points out, Shire is an acquisition target for Takeda Pharmaceutical Co. (OTCMKTS: TKPYY) of Japan, which is prepared to buy it for $64 billion - much higher than its current market price.
While Shire has great growth potential, our top biotech stock to buy beat these two picks by a landslide.
In fact, it could gain as much as 200%...
[mmpazkzone name="in-story" network="9794" site="307044" id="137008" type="4"]
Best Biotech Stocks to Buy in June, No. 1: Celgene Corp.
Celgene Corp. (Nasdaq: CELG) has three strengths that we at Money Morning love to see in biotech stocks.
The first is a solid portfolio. CELG's Revlimid, a multiple myeloma treatment, is the second best-selling drug in the world, with a reported $8 billion in sales last year.
The second is the security of long-term patents. Right now, CELG's top drugs are patent-protected far into the 2020s, so the company will maintain an essential monopoly on production.
The third is a strong line of products in development. And Celgene has several exciting drugs undergoing testing, including Fedratinib, a myelofibrosis treatment the FDA is likely to approve in the coming months.
However, that's not the most exciting part...
CELG stock currently trades at just 9.6 times forward earnings. The biotech sector average is 38.53.
Even if CELG's ratio rose to only 50% of the industry average, the stock would gain 100%. And if it reaches the industry average, it would soar more than 200% from the current price of $78.50.
Those are huge gains you won't want to miss out on. And if you're looking for returns like this across the board, you need to check this out...
You Could Grow Incredibly Wealthy Using This Secret - Even When the Markets Are Going Down
This method only focuses on stocks that have a strong potential to skyrocket. When a stock rises past a certain threshold (ideally over 100%)... you collect the money then roll it into a new position over and over again. It's that simple - and it could make you millions. Learn more here...