Investing in cryptocurrencies directly can be extremely profitable, but there's a way to make money from them without buying a single coin or token...
And after extensive research, I've uncovered the best cryptocurrency stock to buy in this $296 billion market.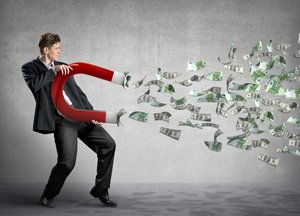 This isn't just some company adding "blockchain" to its name to attract more investors, either.
This financial firm facilitates the wire transfers for one of the most well-known cryptocurrency exchanges.
Now, we still believe there's a huge profit opportunity from individual crypto coins. By clicking here, you can discover the coin that will soon be bigger than Bitcoin.
But this cryptocurrency stock we're about to mention provides diversification should the prices of individual crypto coins fall. Because it has multiple revenue sources, the company can profit even if the crypto market is down.
It has more cash ($256 million) than debt ($87 million), so you won't have to worry about the firm going bankrupt overnight.
The company also recorded 223.90% year-over-year (YoY) quarterly revenue growth, and the stock price has climbed 43.48% over the last 12 months.
In comparison, the Dow Jones Industrial Average is up just 7.44% during that same time.
But if you missed out on these gains, that's okay.
Analysts are expecting big things for the company. It has a trailing P/E of 23.15 but a forward P/E of 13.28. When a forward P/E is lower than its current number, analysts believe earnings will increase.
The stock price is also expected to climb 17.82% in the next 12 months.
And remember, that's in just the next year.
BitcoinMarketJournal.com estimates there are only 20 million global Bitcoin users, but analysts expect there will be 200 million users by 2024.
That's a 900% increase in the amount of people who will buy and sell cryptocurrencies in just six years.
And this company will be raking in money as crypto traders transfer cash in and out of exchanges...
This Is the Best Cryptocurrency Stock to Buy in 2018