Just 12 years ago, Booking Holdings Inc. (Nasdaq: BKNG), formerly known as Priceline, was trading around $48.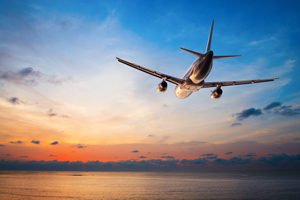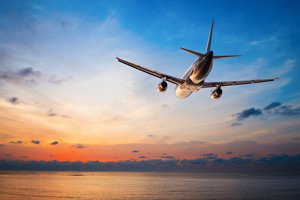 Today BKNG stock is over $2,100, having multiplied more than 46-fold in that time.
That's a testament to the impact the Internet has had on the travel industry.
It's also a preview of the potential of the next travel stock we're going to highlight today - a stock that's also trading around $48 right now.
Money Morning Defense and Tech Specialist Michael A. Robinson says this company is like Booking Holdings, Expedia Group Inc. (Nasdaq: EXPE), and Orbitz Worldwide all rolled into one.
But it's not fighting those giants for market share. Rather, it's the runaway leader in the second-biggest travel market in the world - second-biggest for now, that is.
According to the International Air Travel Association, this rapidly growing market will be No. 1 within the next two decades.
Fast Money: This powerful secret made one man a millionaire. Now he's sharing it live on camera - find out how you could use it to become $2,918 richer in less than a minute. Click here...
That's why as much as this stock has already gained - 2,177% since it debuted in 2003 - there's still plenty of room for growth. This could easily be the Priceline success story of its market.
That may be why Booking Holdings has invested more than half a million dollars in this company. The board must have recognized an opportunity to repeat the kind of success it has enjoyed in the U.S. market.
Best of all, this company may be in an even better position than Priceline ever was...
The Next Online Travel-Booking Success Story Is Rising in the East
[mmpazkzone name="in-story" network="9794" site="307044" id="137008" type="4"]
We're talking about Ctrip.com International Ltd. (Nasdaq ADR: CTRP), China's leader in online travel booking.
The business model is a perfect example of how the Internet can change an industry. Like its American peers, Ctrip aggregates transportation and accommodation information to help customers find low-cost travel options quickly and easily.
On top of that, the company offers a range of travel-related services, including tour packages, financing, and car services.
Plus it's been able to effectively integrate across a variety of platforms, so even back-office travel managers at corporations can do much of their work on their cell phones using Ctrip's "whole service" mobile app.
Already, China is responsible for more outbound tourists than any other country on Earth, with 130 million outbound trips in 2017. The China National Tourism Administration expects that number to pass 200 million by 2020.
Ctrip already covers over 3 million routes through 300 airlines. In China, it covers every single train route and 3,000 bus stations. That's in addition to train routes in Europe and Korea, car rental and chauffeur services in 300 cities across 200 countries, and one million packaged tour products in more than 2,000 destinations around the world.
All that and they haven't even gone supersonic yet...
In May, Ctrip announced a strategic partnership with Boom Supersonic, a U.S. company that's developing commercial airliners that can travel 1,450 miles per hour - about twice the speed of sound.
Supersonic flight has been around for decades, and commercial airliners have been attempted in the past. But lack of affordability made it unsustainable on a large scale.
When Boom flights get going, they will halve the time of many trips around the world: Tokyo to San Francisco in five and a half hours or New York to London in a little more than three hours.
The price of a ticket: about the same as a business-class seat on a commercial jet today.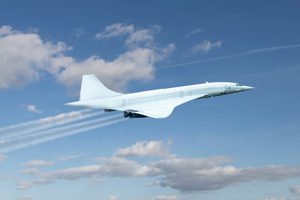 Ctrip is investing an undisclosed sum in Boom to bring those accelerated flights to China, aiming for destinations in the United States and parts of Asia and Oceania.
And there's so much more than that to like about this company...
Going Above and Beyond: Strategic Partnerships and Customized Service
The Boom Supersonic project is the latest in a string of strategic partnerships that make Ctrip a standout in the travel industry. The company has partnerships with hotel chains Hyatt Hotels Corp. (NYSE: H) and AccorHotels, for example, to deliver customized experiences to customers who choose those accommodations.
Those partnerships are part of what makes Ctrip much more than a simple aggregator and why its 300 million customers keep coming back.
Another example of that is Ctrip's 24/7 Global SOS, an emergency response system customers can access from anywhere in the world while they're on a trip booked through the firm.
Plus, in April, Ctrip brought its service to an even higher level with the launch of Hydrogen Balloon. This platform enables Ctrip to aggregate the unique travel experiences shared by influencers and social media users to deliver more customized content and products to its customers.
In other words, this is not just a company that copied the model of travel sites in the United States and let the money roll in. Ctrip is actively positioning itself as the most attractive and most efficient travel site in the world.
By the Numbers: Ctrip's Management Style Sets It Apart
Ctrip's success might stem from its "Moneyball"-like approach to management. Executive decisions are made based not on anyone's hunch, but on rigorous scientific analysis. Whether it's a decision to expand into a new market or to allow some employees to work from home, the company defers to evidence every time.
In fact, in the latter case, Ctrip found that employees working from home boosted their productivity by 13.5% and reduced turnover by 50%. Add that to the reduced office space, and the choice was (almost literally) a no-brainer.
Top Five: These tiny Canadian pot stocks are set to skyrocket. Click here...
That deference to scientific analysis over the whims of the people in charge might explain the company's commitment to diversity. Women represent more than 30% of Ctrip engineers and one-third of senior management - well above the average for tech firms. It's a mix that - wherever it came from - is clearly working for the company.
Ctrip's unique management style has led to partnerships with professors from Peking and Stanford University to find proven ways to boost productivity. The company has also been the subject of an academic study by Harvard Business School, potentially providing guidance for companies hoping to replicate the booking agency's success in the future.
Plus, there's another big advantage Ctrip has over its Chinese competitors that will lead to much more growth to come...
Expanding Markets Offer Ctrip Limitless Growth Potential
Ctrip is the only online travel agency in China that offers booking services to foreigners, with 25 million out of its 300 million members coming from abroad.
That represents a big opportunity for CEO James Liang, who hopes to boost inbound tourism to China in the coming years. Considering the trillions of dollars in infrastructure projects that are on the way as part of China's One Belt, One Road Initiative, there's good reason to believe that Liang will get his wish sooner rather than later.
Another focus for Liang is increasing Ctrip's market share in its home territory. Though the company dominates online travel in China, it only accounts for about 10% of the Chinese travel market overall.
This, too, is a promising avenue for growth, as China increasingly goes online. The China Internet Network Information Center reports that China's Internet user base jumped 5.6% in 2017 to 772 million. This is still just 55.8% of the population compared to 76.2% in the United States.
In other words, there's plenty of untapped potential for Ctrip to harness in its own country. That's borne out by the continued rapid growth of other Internet-based companies in China such as Alibaba Group Holding Ltd. (NYSE: BABA) and Tencent Holdings Ltd. (Other OTC: TCEHY).
To top it all off, Ctrip is undervalued. Let's look at the numbers to see why now's the time to buy...
Why Ctrip Will Double (or Triple) Your Money... and Soon
According to FactSet, 19 out of 26 analysts give Ctrip a "Buy" or "Overweight" rating. And it's not difficult to see why...
Ctrip's sales have grown from $2.8 billion in 2016 to a projected $4.2 billion in 2018. And that pace is speeding up, with 45% growth projected for 2019, up to $6.2 billion.
Plus, thanks to the company's increasing efficiency, earnings are growing at an even faster clip. Earnings per share (EPS) rose to $1.09 in 2017, up from $0.58 the year before. That's an 88% jump, and it's projected to nearly triple from there to $3.04 by 2021.
But while tripling profits in four years might seem impressive, even that may be a low estimate. Ctrip has beaten analyst expectations in 23 of the last 24 quarters, going back to 2012. In the first quarter of this year, the company clobbered expectations, reporting $0.54 EPS compared to a consensus estimate of $0.16.
Its price-to-book ratio, representing the ratio of the stock price to its net asset value per share, is just 1.8. Compare that to the industry average of 4.38 and you can see a theme emerging...
Not only is this stock poised to grow in the long term, but it could easily multiply its share price several times over in the next few years.
Priceline's 46-fold growth over 12 years may be tough to replicate. But given all the factors in Ctrip's favor, it's not difficult to imagine a similar success story in the works here.
Ctrip is much more than just the Chinese version of Priceline or Expedia. It provides a top-notch product already and continues to innovate using scientifically confirmed practices. And it's building market share in a travel market that is rapidly on its way to becoming the biggest in the world.
The evidence is clear: buying Ctrip is a no-brainer.
Most Investors Believe This Great Lie (Don't Be One of Them)
There's an old market adage that tells us "you can't time the market."
And most individual investors believe it - believe it in their hearts.
They believe there are only two kinds of markets - a bull market where stocks go up, and a bear market where stocks go down.
You make money in a bull market, the thinking goes, and you lose money in a bear market.
According to this line of reasoning, "timing the market" means you're either "in" stocks - or are out and on the sidelines. And if you get that "timing" wrong - you're going to get hosed.
Well, here's the thing: This bit of "wisdom" is one of the biggest lies the professional investing crowd has foisted off on Main Street investors.
And it could cost you millions.
Instead, there's a simple way for you to outsmart Wall Street at its own game - and capitalize on the ability to be nimble and fast-acting. If you follow this method, you could soon find yourself running circles around the mega-investment banks.
Follow Money Morning on Facebook, Twitter, and LinkedIn.
About the Author
Stephen Mack has been writing about economics and finance since 2011. He contributed material for the best-selling books Aftershock and The Aftershock Investor. He lives in Baltimore, Maryland.