Editor's Note: "It's time to double down - or even triple down - on your cannabis investments!" Read more...
Marijuana stocks are some of the best investments to make, with legal sales in North America expected to skyrocket from $10 billion in 2017 to $24.5 billion by 2021.
That's a 145% increase in just four years.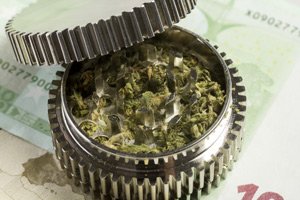 Of course, finding the best cannabis stocks to fit in every portfolio isn't easy...
There are lists out there of up to 227 marijuana stocks to invest in.
We want to make it simpler and only focus on three pot stocks cannabis experts believe should be in your portfolio.
Remember, always do your own research to make sure a stock passes your investment criteria.
Video
Did Jeff Sessions Admit He Can't Stop Marijuana Legalization?
The price swings for cannabis stocks can be volatile because marijuana is still illegal under federal law.
However, U.S. President Donald Trump may support a bill that protects states that legalized marijuana. That means no matter how much Attorney General Jeff Sessions hates marijuana, he can't go against POTUS' wishes.
That's why we had to make sure you saw these three picks today, before sales reach $24.5 billion and the rest of the market drives these prices up...
The Top 3 Marijuana Stocks for Every Portfolio for 2018