Just because Wall Street warned investors to steer clear of semiconductor stocks doesn't mean you can't still earn a huge profit by owning the right one…
Morgan Stanley (NYSE: MS) told investors at the end of 2017 that semiconductor stocks had reached a "peak," and the prospects for the industry were "increasingly negative."
These comments didn't do any favors for major semiconductor companies. By December 2017, the entire sector corrected by 10%, and Wall Street had predicted that prospects for the industry in 2018 were glum.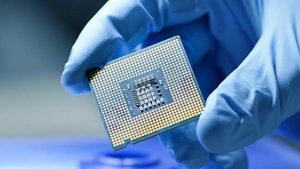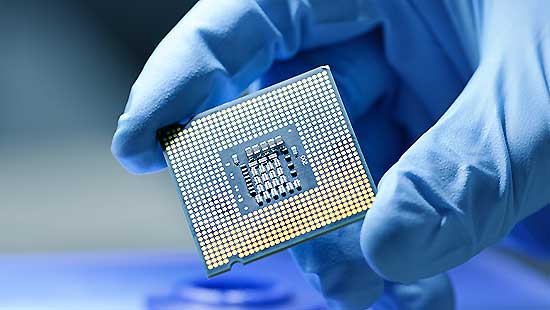 But the experts got it wrong.
Instead of the semiconductor valuation peaking in 2017, it has continued to grow in 2018, already up over 20% year over year.
The mistake among Wall Street's top experts has resulted in some investors wishing they hadn't sold top sector giants such as Advanced Micro Devices Inc. (Nasdaq: AMD) and Nvidia Corp. (Nasdaq: NVDA), which have produced massive returns from this industry's growth. In just the first five months of 2018, NVDA stock is up nearly 27%. Over the same period, AMD is up 25.86%.
These are impressive gains, but there is one semiconductor stock that is poised to bring even greater returns to its investors.
We'll get to that company in a minute, but here is why Wall Street was so off base about this industry…
Why Semiconductor Stocks Will Continue to Be Valuable
The semiconductor sector experienced 16 continuous months of growth when Morgan Stanley issued its dire warning about the industry and the future of semiconductor stocks. At that time, the industry was up 35% for the year, which beat the S&P 500's return of 21% over the same period.
To be fair, Wall Street didn't believe that the sector could sustain that level of growth after such a stellar performance in 2017.
Don't Miss: This secret stock-picking method has uncovered 217 double- and triple-digit peak-gain winners since 2011. Find out how it's done…
However, Morgan Stanley neglected to consider some of the new, high-tech sectors that had come to rely on semiconductor technology. This is a fact that is going to push this industry's profits up even further…
You see, some of the world's most rapidly growing industries require semiconductor chips to operate and grow. Just two examples are e-sports and cryptocurrency mining.
E-sports – competitions for professional video game players – have become incredibly popular. Some e-sports competitions are taking place on a global scale and can be found in massive sports arenas and stadiums.
The gaming consoles required for the e-sports sector have boosted the demand for the semiconductor chips that drive their operations.
In just the last year, Microsoft Corp. (Nasdaq: MSFT) reports its sales of Xbox consoles have jumped 15%. Plus, the growth in this sector isn't expected to slow or stall. Just this year, e-sports is projected to grow by 38%, and revenue in 2019 could exceed $1 billion.
The other catalyst for semiconductors is cryptocurrency mining.
Semiconductor chips are one of the essential components to produce the processing power needed for crypto mining, which is the process of unlocking the blockchain algorithms.
In 2017, crypto mining on a global scale increased 8,500%, which was one of the biggest drivers of the semiconductor industry's growth. For its Q1 2018 results, AMD announced 10% of its revenue was derived from crypto-mining activities.
There is a continuing push in both of these markets, which is good news for semiconductor stocks overall. In 2017, global semiconductor sales were $408 billion. That figure is expected to increase 7% in 2018 to $439 billion.
While some investors are looking to industry giants such as Intel Corp. (Nasdaq: INTC) and NVDA for profits, these companies don't come close to the potential upside of our top choice in this sector.
Here's the best semiconductor stock to buy right now…
The Top Semiconductor Stock to Buy Now