The U.S. Federal Reserve is hiking rates again this week, and the Fed's reckless policymaking could drive the stock market over a cliff, according to Money Morning Liquidity Specialist Lee Adler.
Thankfully, we have a defensive stock that not only survives but thrives during an economic recession.
"Under quantitative easing, the Fed was funding all-new Treasury supply. Under quantitative tightening, the central bank is actually adding to supply at the same time as it is pulling money out of the banking system," Adler said.
"That's as bearish as can be."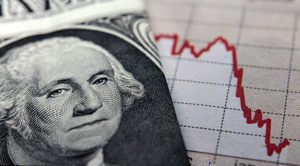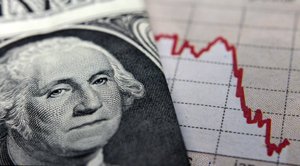 On top of that, events around the world could help lead to a bear market.
There's no reason to panic. But we want Money Morning readers to be fully informed about what's going on - and how to keep making money no matter what happens...
These Are the Powder Kegs Waiting to Explode
The U.S. economy could survive one crisis, but when you bundle a bunch of economic powder kegs together, we could enter into a recession.
This includes:
Higher oil prices affecting a variety of industries and consumer decisions. Crude oil prices have climbed 10.76% since the end of 2017. Because of the surge in pricing, airlines are charging more for domestic fares and surcharges on international flights, according to The Wall Street Journal.
Trade wars could cost tens of thousands of U.S. jobs. For every $37.5 billion in tariffs the United States places on China, GDP and wages could lower by 0.1%, and there could be 79,000 fewer full-time jobs, according to the Tax Foundation.
Stock prices are trading at all-time highs, but if they tumble, most retail investors aren't prepared to handle a downturn. The Shiller P/E Ratio is at 33.12, trading nearly double the mean of 16.85. A bull market can't last forever.
Global uncertainty from Brexit and the economic struggles of Italy and Greece could send stock prices plunging, especially if the euro collapses.
There's a lot to worry about.
Fortunately, you can be proactive instead of reactive by buying defensive stocks now.
Must See: This method may be the only way in history to turn a small sum of money into $100,000 without batting an eye. Read more...
We aren't rooting for an economic collapse, but if one were to happen, we want to help you take control of your financial destiny.
This company just appeared on our proprietary valuation system in the "Buy Zone," with a score of 4.75.
Stocks in quadrant 4 give you the best opportunity at the biggest returns, so you can't afford to miss this profit opportunity.
And this stock surged the last time the economy fell into a recession...
This Is the Best Stock to Own During a Recession
[mmpazkzone name="in-story" network="9794" site="307044" id="137008" type="4"]
In the height of the last U.S. economic depression, the Dow Jones Industrial Average dropped 33.85% from 2008 to 2009.
However, the stock price for Dollar Tree Inc. (Nasdaq: DLTR) surged 61.57%.
Selling everything from groceries to beauty supplies for $1, budget-conscience buyers flocked to DLTR.
It also owns Family Dollar.
And the focus on selling food became an "increasingly important part" of Dollar Tree's business, according to a 2009 New York Times report. In 2008, DLTR added freezers and coolers to 135 stores and planned to add them to 150 additional stores in 2009.
Additionally, the company accepted food stamps in 2,200 of its stores in 2008.
But even with the economy humming along right now, DLTR is still a long-term investment.
It opened 603 new stores in 2017, and it plans to open 900 new stores, remodel 1,000 stores, and relocate 100 stores in 2018, according to RetailDive.com.
And using a seasonality (how a stock price has historically performed each month) analysis, I uncovered that now is the best time to buy DLTR stock...
The DLTR stock has a 10-year average of 3.3% returns in July, 0.7% returns in August, 1% returns in September, and 0.1% returns in October.
But November is where it really takes off.
In the past 10 years, the Dollar Tree stock price has climbed an average of 8.6%.
And that's just the average.
Take a look at the returns from the past four years.
November 2017: 12.6%
November 2016: 16.7%
November 2015: 15.2%
November 2014: 12.9%
In the short term, that makes the best time to buy DLTR stock right now.
And as a long-term play, there could be even bigger gains.
In the next 12 months, KeyBanc Capital Markets expects the DLTR stock price to climb to $115 per share.
From today's (June 12) opening price of $84.10, that's a potential profit of 36.74%.
However, that's not the only profit opportunity we wanted to share with you today...
This Man Can Show You How to Make Money in ANY Market - Bull, Bear, or Sideways
This champion stock picker first gave his readers the chance at fortunes during a huge market crash - Black Monday, August 2011, when the United States' credit rating was downgraded for the first time in history.
Since then, his stock-picking method has brought his readers the chance at peak gains of 1,000%.
And he's had a nearly unstoppable track record ever since.
Learn more about the secrets of his method by clicking here.