Bill Patalon is known as the world's greatest stock picker.
He's spent more than 34 years uncovering the inner workings of the financial world as an investigative researcher, stock analyst, and trader.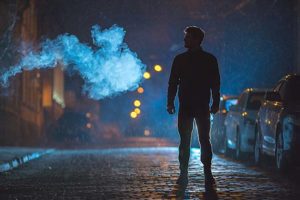 He's even been nominated for two Pulitzer Prizes.
His book, Contrarian Investing, with a forward by legendary investor Jim Rogers, was a nationwide bestseller.
And in 2005, he even helped found Money Morning and was instrumental in turning it into what it is today: one of the largest financial publications in the world.
Yet this stock moneymaking method we're about to show you may well be the single biggest accomplishment of his life…
The World's Greatest Stock Picker Reveals His Secret Formula
Starting with just $1,000, rolling over a small string of his recommendations would have earned you $1.2 million.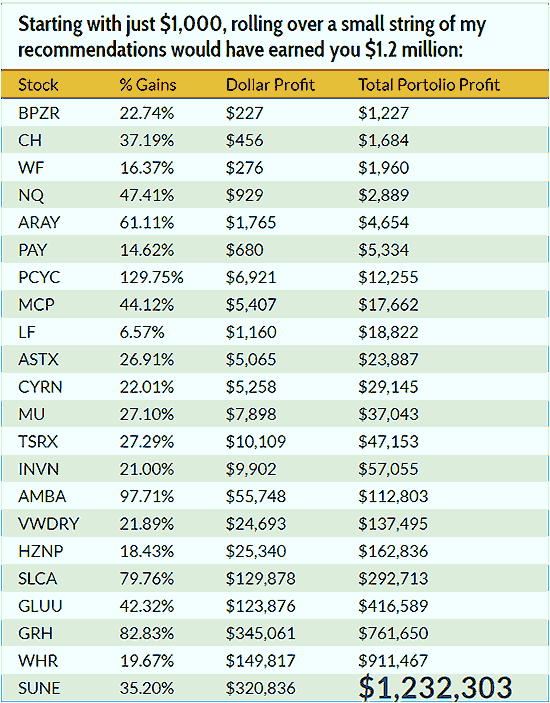 This kind of achievement is exceptional, and your timing has to be just right – nearly perfect, in fact.
But that's why Patalon uses a secret method.
His method outfoxes Wall Street at its own game – and lets you capitalize on the ability to be nimble and fast-acting… running circles around the mega-investment banks, whose gargantuan size and massive holdings preclude them from making the same lightning-fast moves.
Must See: This method may be the only way in history to turn a small sum of money into $100,000 without batting an eye. Read more…
It works by first looking at thousands of pieces of economic research and data to identify what he calls "Disruption Zones."
These are trends, technologies, movements, or sectors about to explode with profits as they dramatically change the status quo.
And this is the absolute core of Patalon's method – you have to know what the Disruption Zones are first… and then you have to find the stocks within them.
When looking for the next big winners, most investors turn to the "Google-Search Method" of stock picking.
They'll spend endless hours doing Google search after Google search – compiling a list of potential candidates.
The problem with this method is that most of the information comes from journalists reporting the news, not bona fide market analysts giving you expert research.
So you end up with a list of companies getting the most coverage, but not the best investments.
Instead, you should see this.
Follow Money Morning on Facebook, Twitter, and LinkedIn.