Penny stocks let you own stocks with triple-digit growth potential with very little upfront investment - a strategy that can lead to huge profits for smart investors.
Just take last week's top penny stock, Ambow Education Holding Ltd. (NYSE: AMBO). Since going public on June 1, Ambow stock surged 267%, locking in a 77% gain last week alone.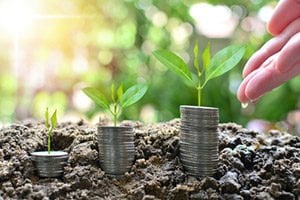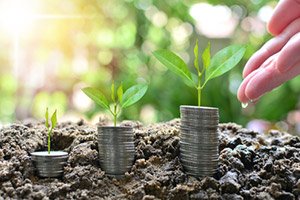 And Ambow's profit potential was easy to spot - if you knew where to look.
After we look at this week's top penny stocks to watch, we'll show you how to uncover more stocks with triple-digit growth potential.
Here are last week's top-performing penny stocks:
| | | |
| --- | --- | --- |
| Penny Stock | Current Share Price | Last Week's Gain |
|  Ambow Education Holdings Ltd. (NYSE: AMBO) | $5.70 | 77.11% |
| Nano Dimension (Nasdaq: NNDM) | $2.61 | 75.11% |
| Destination Maternity Corp. (Nasdaq: DEST) | $5.79 | 71.84% |
| CLPS Inc. (Nasdaq: CLPS) | $9.72 | 71.15% |
| NII Holdings Inc. (Nasdaq: NIHD) | $3.20 | 56.33% |
| Viveve Medical Inc. (Nasdaq: VIVE) | $3.78 | 51.98% |
| Galectin Therapeutics Inc. (Nasdaq: GALT) | $9.18 | 41.82% |
| Apricus Biosciences Inc. (Nasdaq: APRI) | $0.36 | 34.70% |
| Polymet Mining Corp. (NYSE: PLM) | $1.01 | 31.13% |
| Xenon Pharmaceuticals Inc. (Nasdaq: XENE) | $8.20 | 28.46% |
Many investors struggle with finding stocks with this sort of breakout potential because they don't know where to look.
You see, most investors turn to the "Google-Search Method" of stock picking. They'll spend endless hours doing Google search after Google search - compiling a list of potential candidates.
The problem with this method is that most of the information comes from journalists reporting the news, not bona fide market analysts giving you expert research.
So you end up with a list of companies getting the most coverage, but not the best investments.
However, Money Morning's top stock-picking expert has a strategy for blocking out useless coverage and buying the strongest investments before Wall Street catches on. It's a method that he's kept under wraps - and for good reason.
Based on every track record published today, nobody has come close to him.
As of writing this, he's identified over 217 double- and triple-digit peak-gain winners since he began keeping track in August 2011.
This record is 100% genuine and documented.
His secret method has nothing to do with options, reinvested dividends, annuities, certificates, bonds, futures, or any of that baloney.
If you're one of those people who got burned buying stocks in the past... or lost some money on stocks... or just don't want anything to do with them... then stop now and just ignore this.
If you want proof that you can make over $100,000 starting with a small amount of money... rolling stocks over and over again... then pay close attention...
Follow Money Morning on Twitter, Facebook, and LinkedIn.