The Dow Jones Industrial Average has dropped 0.18% so far in 2018, but you don't have to be stuck with that uninspiring return...
Fortunately, Money Morning's proprietary valuation system just revealed three of the best stocks to buy for market-crushing gains. And they all trade for less than $5 a share.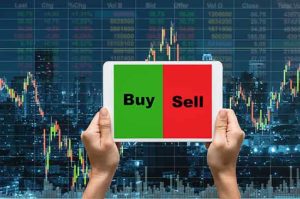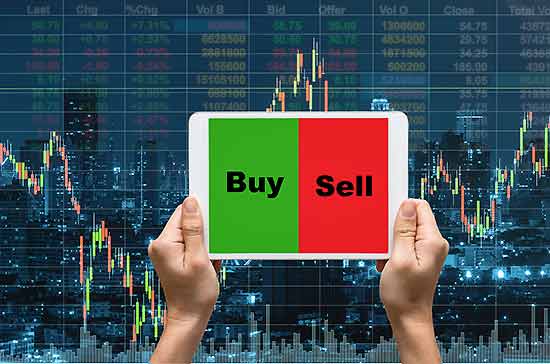 These are stocks with serious growth potential that are ready to make you money.
In fact, the stock prices of two of the companies on this list are projected to climb at least 80% in the next 12 months.
And with the Dow down 0.18% so far in 2018, you can't afford to miss these kinds of gains...
Top Stocks to Buy No. 3: PDL BioPharma Inc.
PDL BioPharma Inc. (Nasdaq: PDLI) is a biotech company headquartered in Nevada with a unique business model.
It acquires major stakes in biotech, pharmaceutical, and medical-device companies and rakes in the royalties from their patents.
That allows PDL to avoid developing expensive drugs that may never receive FDA approval.
A 2014 study from the Tufts Center for the Study of Drug Development estimated it costs $2.6 billion to bring a new drug to the market.
And a study by BIO and BioMedTracker found that only one in 10 drugs made it from Phase 1 clinical trials to FDA approval between 2004 and 2010. That means a company could sink millions or even billions of dollars into developing a product that's never released.
Instead of being caught in this trap, PDL created an ingenious business model, holding the patents of drugs already for sale and acquiring stakes in companies already selling medical products.
In 2016, PDL BioPharma made an initial investment of $75 million in Noden Pharma, with an eventual total investment of $214 million, according to PRNewswire.com.
PDL acquired the exclusive worldwide rights to manufacture, market, and sell the branded prescription medicine products sold under the name Tekturna and Tekturna HCT in the United States.
Want to Make Money? Here's how to make over $100,000 starting with a small amount of money... rolling stocks over and over again. Click here for more about this proven investing method...
It also acquired the rights to Rasilez and Rasilez HCT in the rest of the world. The products treat hypertension, which is expected to be a $33.1 billion market by 2024.
Instead of paying billions to develop hypertension drugs, PDL received all the rights to sell them in the Noden deal for $214 million.
And more acquisitions like this could fuel a stock-price climb in 2018...
The company has $532 million in cash and $243 million in debt, which means it could acquire another company or more patents this year.
This will generate more revenue, which will boost the PDLI stock price.
In the next 12 months, analysts expect the PDLI stock price to climb from $2.46 to $3 per share, a return of 21.95%.
Not bad when the Dow is down 0.18% so far in 2018.
And these next two stocks offer even bigger profit opportunities, with potential returns reaching triple digits...
[mmpazkzone name="in-story" network="9794" site="307044" id="137008" type="4"]
Top Stocks to Buy No. 2: Just Energy Group Inc.
Just Energy Group Inc. (Nasdaq: JE) is a Canadian electrical power company that primarily uses low-cost natural gas.
It's also a big-dividend-paying stock sitting right in our "Buy Zone."
JE pays a dividend of $0.39 a share, which is a yield of 10.61% at a share price of $3.57. Because the share price is comparatively low, you can control more stock and make a 10% return on the dividend alone.
That's nearly six times the average yield of the S&P 500.
Plus, JE is one of the best growth stocks you can buy right now.
While based in Canada, JE is aggressively expanding into Europe and the United States. It's already the ninth-largest commercial retailer in the United States, and the company just pushed into Germany in 2016 and Ireland in 2017.
It isn't stopping there, either.
The company entered the Japanese market at the end of 2017. JE plans to continue its expansion there, modeling its strategy on its successful entrance into the U.S. and UK markets.
The company's global growth is the linchpin of its plan to grow profits. By controlling more and more market share, JE will be able to return more profits to shareholders.
And with more profit, JE stock can attract more investors, sending the stock price higher. HC Wainwright expects the JE stock price will climb to $6.50 per share.
From today's (June 19) opening price of $3.57, that's a potential profit of 82.07%.
And that's not the only stock with the potential for 80% returns in the next 12 months...
Top Stocks to Buy No. 1: Turquoise Hill Resources Ltd.
Turquoise Hill Resources Ltd. (NYSE: TRQ) is a Canadian mining company that was founded in 1994.
It searches for copper, gold, silver, and molybdenum deposits.
Right now, 35% of the estimated global use of molybdenum is for structural steel.
The steel industry is worth $900 billion a year, and the average global price has climbed roughly 50% since 12-year lows in December 2015, according to Reuters.com. On top of that, Turquoise has a 66% interest in Oyu Tolgoi, one of the world's largest copper, gold, and silver mines in Mongolia.
Global copper consumption is expected to climb 3% in 2018 and then another 3% in 2019, according to IHSMarkit.com.
And because of this increased demand, analysts are bullish on the TRQ stock price...
In the next 12 months, Canaccord Genuity expects the TRQ stock price to reach $5.25 per share.
From today's opening price of $2.78, that's a potential profit of 88.84%.
If You Want Proof You Can Make Over $100,000 by Rolling Stocks Over and Over Again... Pay Close Attention
Right now, even with all the market uncertainty, there's truly a ridiculous amount of money to be made from stocks if you follow this secret.
It's a secret that, as you'll see, is unique in the entire history of investing.
It's a method that gives you a real chance to ONLY buy well-positioned stocks expected to go up.
And because nobody understands your financial needs and time horizons for retirement better than you do, it's also a method that gives you the opportunity to make as much money as you see fit.