It seems like it was just yesterday that Ethereum prices were climbing toward $1,000. But since reaching $982.93 per coin on Feb. 18, 2018, ETH prices have dropped 45%.
With retail crypto investors wondering if they should still hold on to their Ethereum, we wanted to see what three experts had to say...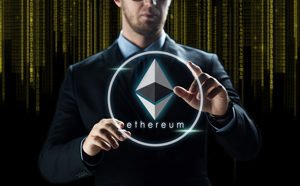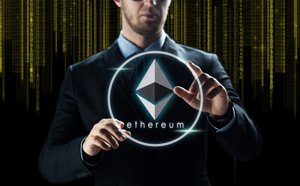 Alisa Gus, CEO of WishKnish, believes that Ethereum prices will reach $1,800 per coin by Dec. 31, 2018.
"Definitely bullish on it, especially as, and if, they succeed in proving that the moves they are making to scale have paid off," Gus told Finder.com.
Craig Cobb, of TraderCobb.com, is also bullish on ETH prices. He predicts it will trade for $1,300 by the end of the year.
Stunning: New Innovation Will Be Like "Adding Twin Turbos to the Bitcoin Engine" - and Could Send Its Price to $100,000. Learn More...
"The $600 mark on ETH has been some minor support/resistance recently. ETH has also held its ground better than some others in the Top 10 and had a very strong run up off the recent lows of $360. The fact is that ETH is still needed for most ICOs. And with Casper in the cards, it may just have a strong June," Cobb told Finder.com.
Of course, not all projections are bullish...
Why Ethereum Prices May Stay Flat in 2018
Fred Schebesta, of Finder.com, believes that ETH prices will remain flat by the end of the year and trade for $550.
He's worried about competition from EOS, which calls itself the most powerful infrastructure for decentralized applications.
"Ethereum is at risk of other coins like EOS doing the same thing, but better. We've perhaps already seen the best growth we're going to see from Ethereum in a while."
It's good to know multiple viewpoints when making an investment decision.
We know the downside, but if Ethereum prices do climb to $1,800, that would be a gain of 235% from today's prices of $536.74.
However, Bitcoin could offer an even larger return, skyrocketing to $100,000 per coin...
See Why Bitcoin Is Far from Dead (and How It Could Make You a Millionaire)