Artificial intelligence (AI) is going to change the way we do business, purchase products, and even get around. In fact, AI is already taking over from humans in industries from marketing to banking.
Just think about this. Self-parking cars were last year's buzz, and now self-driving cars are already being tested. AI is not just for gamers anymore.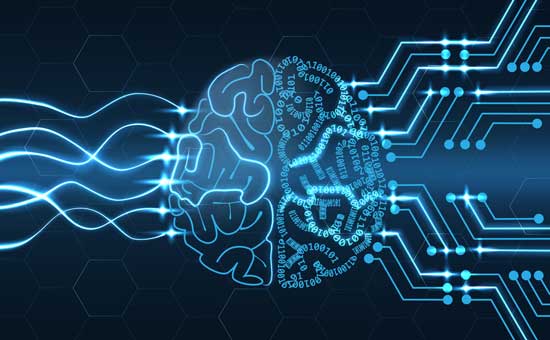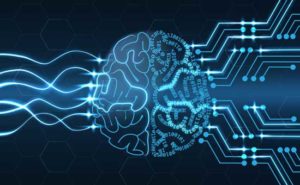 But the concept is far from new.
ATMs, which allow us to bank remotely without any human intervention at all, now seem like ancient history.
Robots already take our food orders at certain restaurants. This week, the first burger cooked and assembled by robots is scheduled to serve hungry diners in San Francisco.
But AI is not just taking over consumer markets.
Automakers already make extensive use of robots in manufacturing.
Tech Revolution: We're on the brink of a global energy overhaul, and one tiny company has the key to it all. If you want to find out how to position yourself for the biggest, most life-changing gains, you better strike now.
And now banking giant Citigroup Inc. (NYSE: C) is looking to cut half of its 20,000 tech and operations staff and replace them with artificial intelligence, robotics, and other forms of automation.
While the headline looks dire for human workers, artificial intelligence should actually spark a jobs boom, said Money Morning Defense and Tech Specialist Michael A. Robinson.
AI-led automation is not a zero-sum proposition. Plus, you can turn this technology into a moneymaker if you know where to look...
Why Artificial Intelligence Is a Win-Win
Robinson has four reasons to believe AI and automation benefit everyone...
Last month, the Asian Development Bank said automation created an extra 34 million jobs in the region. That's because the tech lowered prices while improving quality for Asian goods.
In a 2017 study, Deloitte found that automation in the United Kingdom destroyed 800,000 jobs in the past 15 years, but over that same period, it created 3 million jobs. And they paid an average of $13,500 more than the old ones.
The Centre for European Economic Research predicts that by 2021, industrial employment in its home market of Germany will rise by 1.8%. The study says that's because the tech is making those factories more competitive.
And a June 2017 study sponsored by Salesforce.com Inc. (NYSE: CRM) puts the economic growth of AI at $1.1 trillion by 2021. That's just for cloud-based revenue in the customer relationship--management end of the cloud computing sector.
And investors can ride this boom to enormous profits too.
Computer chips, or semiconductors, are getting as powerful as human brains. Intel Corp. (Nasdaq: INTC) has unveiled an experimental "neuromorphic" chip called Loihi that can "read" its environment and become constantly smarter.
In fact, Loihi mimics many of the basic neural pathways in the human brain by packing 130,000 neurons and 139,000 synapses into 128 computer cores.
But as exciting as this development may be, AI chips are useless without computer memory. Therefore, the backdoor into the burgeoning AI investment area is memory chips.
As Robinson wrote, AI requires complex memory chips because of the daunting amount of data these systems must crunch through to work at speeds that approach the human brain.
And one company is sitting on the technology that makes this possible...
The Best Memory Firm in America