Crude oil prices have rocketed 60% higher over the last year, and that's suddenly making oil stocks must-have investments again.
Fortunately, we've got the best one you can buy right now...
On June 28, U.S. benchmark crude closed at $73.27, its highest price since 2014, as domestic oil supplies fell to their lowest levels of the year.
The drop, caused by rising international demand for American crude, has left American oil producers scrambling to catch up. Plus, it's created a great profit play for our top oil stock to buy.
You see, oil's aggressive jump pushed oil stocks to fresh highs over the last week. The SPDR S&P Oil & Gas Exploration & Production ETF (NYSE Arca: XLE) rose a full 3% in just 48 hours on news that crude supplies had declined by 9.9 million barrels.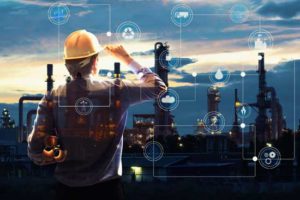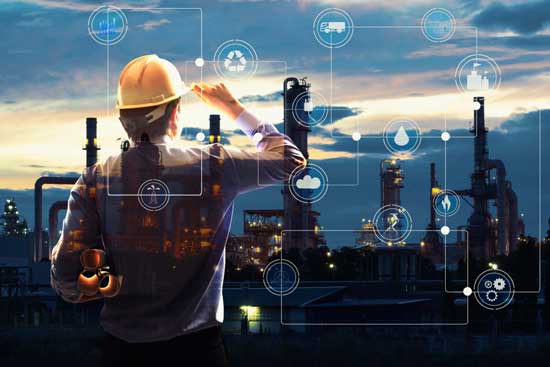 But oil exchange-traded funds are weighed down by bad and unprofitable companies.
Instead, we've identified an oil stock perfectly positioned to rake in profits as American oil producers rush to meet demand.
It's an international engineering company with a perfect Money Morning VQScore™ of 4 and is poised to gain 76% as American production surges...
Global Conflict Is Pushing Oil Profits Through the Roof
Much of the recent flare in oil prices is the result of the Trump administration's decision to withdraw from the Iran deal.
As part of the withdrawal, the United States vowed to reinforce previously waived sanctions on the Middle Eastern nation after Nov. 4, 2018.
Urgent: Oil prices could soar to $100 (or higher) ahead of largest IPO ever - click here to see how you could triple your money from oil's epic rise.
When sanctions are put into force, Iranian oil production is expected to fall dramatically. In fact, U.S. officials are warning American allies that they should prepare for Iranian oil exports to fall flat by November.
According to an official at the U.S. Department of State, the administration has no intention of granting waivers to Iranian oil producers, and nations dependent on Iranian production "should be preparing now to go to zero."
The stock we're bringing you today is a key player in the oil transportation industry.
The looming threat of Iran's potential exit from the oil market has driven the world's largest suppliers to increase production. Russia announced that it would increase daily production by 1.5 million barrels in July, while OPEC signaled that it will also temporarily boost output to meet demand.
However, the United States is experiencing the largest increases in output and exports as the threat of a global shortage grows larger.
Earlier this month, U.S. oil exports reached a record 3 million barrels a day - more than is produced by 10 of OPEC's 13 member nations.
Meanwhile, American production grew at a record pace, with the nation's oil refineries hitting 10.9 million barrels a day for the first time ever in June. This is the highest level of production in the world aside from Russia, which produces 11 million barrels a day.
And it could just be the beginning.
According to Scott Sheffield, chairman of Pioneer Natural Resources Co. (NYSE: PXD), one of the nation's largest shale producers, the United States could surpass 11 million barrels a day within the next four months.
While at the OPEC International Seminar in June, Sheffield told investors that U.S. production is likely to hit "13 million very quickly" and could jump to 15 million barrels a day within seven to eight years.
With oil production increasing at astonishing rates, oil companies will be fighting tooth and nail to access North America's oil transportation infrastructure - the system necessary for getting oil to market.
The stock we're bringing you today is a key player in the oil transportation industry. The company handles over 25% of oil and natural gas transportation in North America - a figure that's certain to grow as oil production continues to increase.
Here's our top oil stock to buy right now, and why we think it could soar 78%...