Apple stock is widely considered the gold standard of the high-tech era.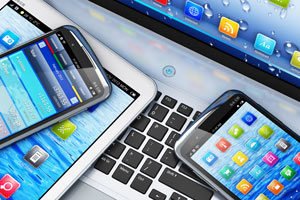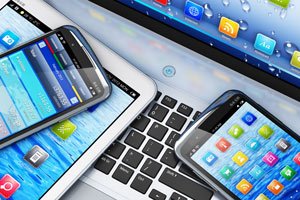 Thanks to the iPhone and several other innovations, Apple Inc. (Nasdaq: AAPL) has gone from a $4.8 billion market cap in December 2000 to $890 billion today - an 18,400% rise in less than 18 years.
Unfortunately, that success does come with one drawback: It's difficult to repeat.
No matter how successful its next gadget is, Apple stock is probably not going to double or triple in the next couple years.
But that's where today's stock comes in.
You can still get those big returns from investing in Apple's hardware. But instead of looking at, say, the iPhone X itself, we're looking at the company behind the smartphone's OLED screen technology.
If you grab that stock now, you could be seeing gains of 200% by 2021.
OLED stands for "organic light-emitting diode," and it is hands-down a higher-quality option than the LCD screens that once dominated smartphones, tablets, computers, and TVs. Now that the production costs are coming down, OLED is starting to become the standard for all those devices.
So for the company that's been developing this technology since the mid-1990s, the profits are rolling in.
NINE LITTLE WORDS that could make you up to $1 million richer this election year. Click here...
According to ResearchAndMarkets.com, the global OLED market is set to expand from $16.58 billion in 2016 to $48.81 billion by 2023. That's a 194% jump.
We'll tell you how to join in on the fun below. But first, let's look at what makes this technology so much better.
OLED vs. LCD: One Crystal-Clear Winner
Last year CNET did a side-by side comparison of existing LCD TV screens and the upstart OLED screens. The newer technology proved superior in a number of ways:
True blacks: The darkest pixels on an OLED screen show up as more truly black than an LCD screen. That's because OLED screens control each pixel independently and therefore can shut down light emission altogether to black pixels. LED screens are illuminated by a single backlight, so black pixels end up in more of a dark gray area of the spectrum.
Viewing angle: Unlike with LCDs, you don't have to watch an OLED from dead center to get a good viewing experience. So the family can spread out while you watch.
Uniformity: OLEDs solve the common problem with LCD screens in which the light tends to leak toward the edges, making the image appear dimmer in certain parts. OLED screens provide a more consistent look at every pixel.
Contrast ratio: Again, because of the independently lit pixels, OLED screens can display the whitest whites, the blackest blacks, and everything in between. That means you're getting more of the true picture the creators saw in the original product without compromising it as much as an LCD screen does. Contrast ratio is the single most important aspect of picture quality, and OLED's "incredible" contrast ratio (as CNET called it) is what really sets it apart.
Those are the key advantages when it comes to viewing quality, but OLED is also considerably thinner than LCD: a 15-mm LCD screen can be replaced by an OLED screen of just 4 mm, making your phone or tablet that much smaller and lighter for it.
OLED also emits less UV light. Excessive exposure to UV light can accelerate age-related macular degeneration and other vision problems. That's something we don't think about now, but it could become a major issue for heavy device users in the next couple of decades.
Thanks to new phosphorescent technology (PHOLED), OLED is energy-efficient, too. When the developer of PHOLED licensed the technology to Samsung Display Corp. Ltd., it increased the efficiency of the OLED display in Samsung's Galaxy S4 smartphone by 25%.
That developer, based in New Jersey, is the company that's been able to bring OLED technology into the mainstream. And now that OLED's time in the sun has come, its leading developer has become a top pick for big profits over the next few years.
To Profit from OLED Technology, Go Right to Its Source
Join the conversation. Click here to jump to comments…
About the Author
Stephen Mack has been writing about economics and finance since 2011. He contributed material for the best-selling books Aftershock and The Aftershock Investor. He lives in Baltimore, Maryland.