Warren Buffett makes turning money into more money look easy, as his current net worth sits at $81.9 billion.
It's no surprise then that so many investors want to emulate the Oracle of Omaha's investing strategy. But today, I'm going to show you a way to do it that you've never heard of before, and it blows all the other conventional strategies out of the water...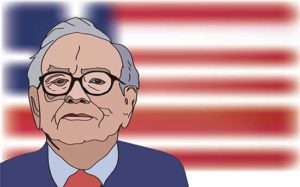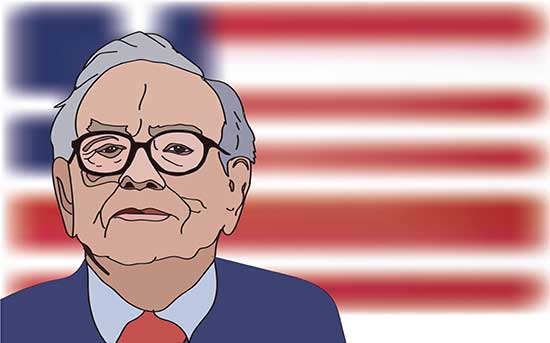 You see, there are two well-known strategies for investing like Buffett: follow the trades he makes, or invest in Berkshire Hathaway.
But each has its flaws...
First, average investors can't make deals like Buffett's because they don't have access to Berkshire's dealmaking power.
What separates the Oracle of Omaha from the average investor is that he structures deals so that he is almost guaranteed to win.
And he can do that because of his billions of dollars and trusted reputation.
For example, Buffett invested $5 billion in Goldman Sachs Group Inc. (NYSE: GS) in 2008 during the financial crisis.
Goldman received much-needed capital, and Buffett's credibility helped it retain investor support.
The Gains on This One $10 Stock Alone Could Earn You Enough to Retire - Click here now for details.
In exchange, Buffett received $5 billion worth of "preferred" shares. These are considered safer than "common" shares because if Goldman went bankrupt, preferred shareholders are paid before common shareholders from the liquidation of a company.
Goldman also agreed to pay a 10% dividend on Buffett's preferred shares.
On top of all that, Buffett also got the option to buy 43.5 million additional shares of GS stock at $115 per share before Oct. 1, 2013.
The average retail investor could never make a deal like this.
When all was said and done, Buffett made roughly $3.1 billion in cash and stock from his original $5 billion investment, according to Quartz.
Second, you could invest in Buffett's company, Berkshire Hathaway Inc. (NYSE: BRK.A), but one share of BRK.A will set you back $283,200.
You could settle for Berkshire Hathaway Inc. Class B (NYSE: BRK.B) shares, trading for $186.44 per share.
But the cheaper price tag creates more volatile price swings because it draws more retail investors, who are more likely to sell during a downturn.
For example, over the last three months, the price of BRK.B is down 5.2%, while BRK.A is only down 3.57%.
If the markets are down, it's easier to unload a few shares of BRK.B for hundreds of dollars.
In comparison, selling just one share of BRK.A removes nearly $300,000 out of a portfolio, so BRK.A shareholders are more likely to hold on to their shares.
That creates a more stable price.
Another disadvantage is Berkshire hoards cash and doesn't return it to shareholders through a dividend. Berkshire has $116 billion in cash, and Buffett says he isn't seeing many deals on the horizon.
Paying full price for these shares means you sacrifice growth to Buffett's conservative strategy, and you aren't rewarded with a cash dividend.
Fortunately, I uncovered a profit opportunity that lets you trade just like Buffett for a fraction of the price...
This Lets You Own What Warren Buffett Owns
As you know, I'm always looking for secret ways to make a lot of money. I look for strategies that the MBAs and the CFAs of the world have largely ignored.
Either they don't understand these strategies, or they're taught to ignore them...
But one of the best strategies that goes overlooked and I'm going to share with you today is the buying of closed-end funds.
Closed-end funds are assets that trade on public exchanges with only a fixed number of shares. Unlike mutual funds, they truly trade on the highs and lows of market sentiment, and they often trade well below their net asset value.
That means you're ahead of the curve, buying something at a discount before the rest of the market notices. When it does, stock prices shoot up, and you are rewarded for your forward-thinking approach.
And not only can shareholders profit from the stock price climbing, but they also receive value from dividend payouts.
Through this one closed-end fund, you can invest like Buffett at a discount and be paid to do it.
Here's how to invest like Buffett at a 30,000% discount...
Trade Like Warren Buffett for Just $10
Join the conversation. Click here to jump to comments…
About the Author
Garrett Baldwin is a globally recognized research economist, financial writer, and consultant with degrees from Northwestern, Johns Hopkins, Purdue, and Indiana University. He is a seasoned financial and political risk analyst, with a focus on stocks, hedge funds, private equity, blockchain, and housing policy. He has conducted risk assessment projects for clients in 27 countries, and consulted on policy and financial operations for some of the nation's largest financial institutions, including a $1.5 trillion credit fund, a $43 billion credit and auto loan giant, as well as two of the largest Wall Street banks by assets under management.
Garrett joined Money Map Press as an economist and researcher in 2011, specializing in alternative strategies with an emphasis on fundamental and technical analysis.