We've been telling Money Morning readers that marijuana is one of the most explosive industries you can invest in this year.
Today, we're going to show you three of the best marijuana stocks to buy in July 2018.
The 4 Cannabis Stocks to Buy Now - Profits of Up to 1,000% Could Be Likely This Election Year!
But first, we want to show you why it's such an important moment for marijuana investing...
Marijuana Sales Will Soar Through 2021
Marijuana is rapidly being legalized across the United States and Canada.
That's leading to a flood of revenue coming to the companies successfully positioned to capitalize on the wave of legalization.
Sales of legal cannabis in North America are forecast to reach $24.5 billion by 2021, up from only $10 billion last year. In other words, in only four years marijuana sales throughout North America will jump a whopping 145%.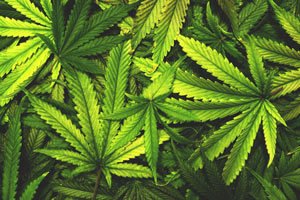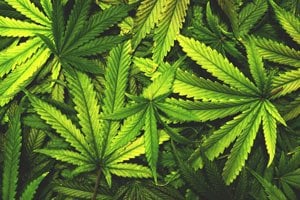 The sales will be driven by the growing legalization in the United States and Canada.
Canada will fully legalize cannabis this fall, after voting to approve it on June 7.
And more U.S. states may join Canada in 2018's election cycle. New Jersey and Arizona are among the states contemplating legalization.
But even as states move to legalize cannabis, it's still illegal under federal law. There were fears that U.S. Attorney General Jeff Sessions - a marijuana critic - would harshly enforce federal law against states that legalized cannabis.
Plus, marijuana being federally illegal keeps banks and financial services from providing cannabis companies with much-needed cash and security.
That's keeping a lid on some marijuana stocks for now, but it's not going to last...
U.S. President Donald Trump is already considering support of legislation that will protect the states that have legalized pot.
If the president does that, Sessions will have to follow suit, no matter how much he doesn't like marijuana legalization.
And it's simply a matter of time before federal law is brought into the 21st century, and marijuana is treated with a hands-off approach.
That means there's still time to get in early on the best pot stocks before they truly soar.
But there are so many cannabis stocks listed, it's tough for investors to find those worth owning. Some lists contain up to 227 different companies.
Instead, we're making it easy...
Here's our list of the three best marijuana stocks to buy...
The Best Marijuana Stocks to Buy in July 2018
[mmpazkzone name="in-story" network="9794" site="307044" id="137008" type="4"]
To help narrow down the universe of marijuana stocks, we turned to marijuana expert Wil Ralston.
Wil is president of SinglePoint Inc. (OTCMKTS: SING), a holding company for cannabis and technology. The company focuses on small to midsize company acquisitions, specializing in emerging markets and mobile technologies.
We believe Ralston is in a great position to focus on the superior profit plays in the sector. And he's pointing to two stocks we've been on top of at Money Morning.
These stocks are pick-and-shovel plays, just like the successful entrepreneurs who sold equipment to miners during the Gold Rush. Instead of hoping to hit it big with a gold mine, they instead raked in a fortune from everyone who tried.
We have two favorite pick-and-shovel stocks, and they are the same ones Ralston likes.
They are ScottsMiracle-Gro Co. (NYSE: SMG), which is on the agricultural side of legal cannabis, and Microsoft Corp. (Nasdaq: MSFT), which is on the financial side.
SMG is known to nearly every American lawn owner as the provider of lawn care products. But the company is pivoting to help marijuana growers too. SMG acquired a hydroponics company this year for $450 million. Hydroponics allows plants to grow in water inside greenhouse nurseries instead of fields and is one of the most popular ways to cultivate marijuana.
MSFT is also getting in on the action. Microsoft is partnering with KIND Financial, which offers legal compliance services to the marijuana trade. Marijuana companies have to be careful to comply with all laws, and that means using a digital network to archive and track their shipments and sales. KIND supplies that software thanks to Microsoft's Azure cloud system.
As Ralston points out, venerable blue-chip firms like SMG and MSFT getting involved in the marijuana industry indicates the growing confidence they have in the future of the sector. Investors can not only profit from these companies - they can also feel heartened by the sign that the marijuana industry is beginning to standardize as legalization increases.
We also turned to another industry expert, Frank Lane. Frank is the president of CFN Media Group, a premier creative shop and media network working within the legal marijuana industry.
As we mentioned earlier, because of federal laws prohibiting marijuana sales, cannabis companies often struggle to find reliable banking partners.
But this isn't a problem in Canada, and one company is focusing on helping finance new cannabis operations in our neighbors to the North.
Cronos Group Inc. (Nasdaq: CRON) is a marijuana investment firm based in Canada and listed on the Nasdaq. It was able to list in the United States because the firm is not in violation of any U.S. laws, which is a great opportunity for you.
Cronos Group specializes in investments in firms that are engaged in Canadian medical marijuana, firms that are either seeking a license or already licensed.
And with full marijuana legalization launching in Canada by September 2018, now is the best time to get in before the CRON stock price really takes off.
Cronos owns Peace Naturals Project Inc., a company that is licensed to sell medical marijuana and cannabis oil in Canada.
It also owns Original BC Ltd., another company licensed to sell medical marijuana in Canada.
When the cannabis boom takes off up north, Cronos is ready to profit.
This $1.3 Million Profit Opportunity Is Unfolding at the Ballot Box
On June 8, President Trump's earth-shattering announcement to support ending the federal ban on marijuana sent shockwaves throughout the legal cannabis industry.
And with a record 16 states voting on legalizing marijuana this November, it's clear that the industry is headed for historic heights.
Time and again, we've witnessed this pattern - marijuana legalization passes, pot stocks take off, and early investors have the chance to mint millions.
But this news has the potential to spark even bigger profits than what we've seen already... and could help you turn a small stake into a $1.3 million fortune.