Microsoft Corp. (Nasdaq: MSFT) has long been one of our favorite tech stocks to buy, and we have five bold MSFT stock price predictions that back up our enthusiasm for this tech giant.
In the past, Money Morning Defense and Tech Specialist  Michael Robinson has outlined many of the reasons that he is bullish on Microsoft stock. These are the company's Azure cloud service, its involvement in the legal cannabis market, and its unique cryptocurrency play.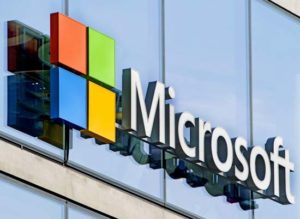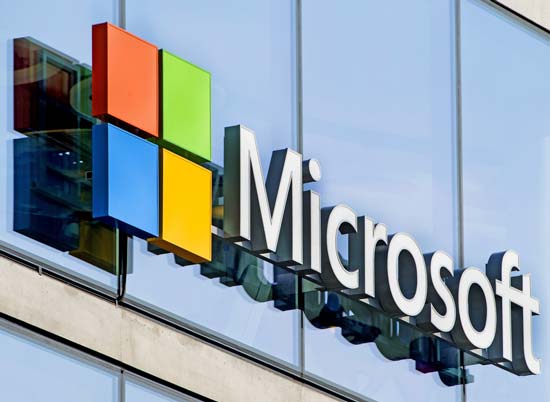 Microsoft currently has the second-largest cloud computing service in the world with its Azure service. In the last year alone, Azure has seen revenue growth of 98%.
The company is also involved in the booming legal marijuana market. A 2016 partnership with KIND Financial allows the company to leverage its cloud service and serve those in the legal cannabis business with an advanced seed-to-sale tracking system.
Legal marijuana sales are projected to soar 145% by 2021 to $24.5 billion.
MSFT also has a play in the cryptocurrency market with its Confidential Consortium (Coco) Framework, launched in 2017. This system promises to produce disruptive technology out of Ethereum's smart contracts. Microsoft is exploring ways to use this technology in financial services and other sectors.
But there is a new catalyst for this company's growth…
Microsoft has now announced a $7.5 billion takeover of GitHub Inc.
Must See: This method may be the only way in history to turn a small sum of money into $100,000 without batting an eye. Read more…
This major coding website is a destination for developers to come together to collaborate, and it is also the host of massive projects, such as the code for Bitcoin, according to Wired.com.
This new deal has a few naysayers since GitHub does not show a profit, but there is a bigger picture here.
Here's what you need to know about this massive market, and how it could fuel five of the boldest Microsoft stock price predictions in 2018…
Microsoft Is Leading the Way in This Growing Market
When Microsoft acquires GitHub, it will have access to 1.8 billion businesses and 27 million developers who use the platform.
This new acquisition will allow MSFT to expose even more customers to its "software-as-a-service" (SaaS) products. The SaaS market is predicted to achieve $112.8 billion in sales in 2019. IronPaper.com forecasts that this figure could soar 45.64% to $164.29 billion by 2022.
SaaS eliminates the requirement for businesses to own their own data centers and run applications directly on their computers. Instead, the applications are run on the cloud, and the business, or individual, pays a subscription fee for the service and file storage.
This switch from the way things were traditionally done saves a ton of cash. DataCenterKnowledge.com reports that it costs roughly $200 per square foot to construct a data center and more than $10,000 per mile to install fiber optic cable to a company's location.
In the alternative, it costs as little as $21.84 per month for a storage service through Microsoft.
Microsoft intends to dominate this industry by directly co-opting professionals.
GitHub wasn't Microsoft's first move in this direction either. Their push into this strategy began in 2016 with the $26.2 billion purchase of LinkedIn. When Microsoft purchased LinkedIn, the professional networking site reported having 433 million users.
Instead of paying to advertise its Office 365 Business package and cloud computing services on Google, Microsoft decided to leverage its ownership of LinkedIn to directly reach its target audience.
MSFT can now accomplish the same benefits with GitHub.
The acquisition could result in a new wave of independent cloud developers who have been given incentives to sign up for Microsoft's various services. Many of these developers already produce software that runs on the Azure platform, but some might be using Amazon.com Inc.'s (Nasdaq: AMZN) service or another competitor.
Microsoft can court and convert coders by making it simple to integrate their GitHub projects with Azure's cloud services.
In Q2 2018, commercial cloud revenue reached $5.3 billion, so there is massive potential for additional gains coming out of this GitHub acquisition.
This sort of strategy is pushing Microsoft's potential share price even higher.
And some analysts are making some bold price targets for Microsoft stock…
5 Bold MSFT Stock Price Predictions