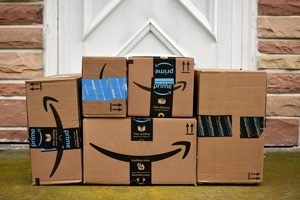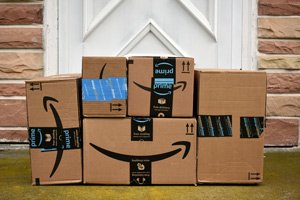 Amazon.com Inc. (Nasdaq: AMZN) is one of the most popular tech investments of all time, having skyrocketed nearly 99,000% in the last 20-plus years. And the odds are quite high you already own Amazon stock either outright, in a mutual fund, or in your company retirement plan.
Amazon is one of those companies - and stocks - that drive the economy and the stock market. It's a game changer. And it is important that, even though your fund owns it, you have direct exposure to it for undiluted profit potential.
However, buying a stock trading around $1,700 per share is a tall order for a lot of investors. It's a shame because the trend for a category dominator such as this is not over by a long shot.
And that's why we're showing you today how to double your money on Amazon stock without having to buy a single share...
Fast Money: This powerful secret made one man a millionaire. Now he's sharing it live on camera - find out how you could use it to become $2,918 richer in less than a minute. Click here...
The latest news from this juggernaut is that CEO Jeff Bezos announced the company's partnership with Marriott International (Nasdaq: MAR), where the Amazon Alexa would be used as a "butler" in hotels.
That's on top of Amazon's recent announcements of entering the banking space, the grocery business with the purchase of Whole Foods, the pharmaceutical business, "try before you buy" clothing services, entertainment programming, streaming services, and cloud services.
No company is able to disrupt as many industries as Amazon.
That's why investors need a way to participate directly in Amazon's gains. After all, if you have a mutual fund, or an ETF that owns this stock, AMZN's performance is just part of the overall performance of the fund.
But with its stratospheric stock price, it is out of reach of most investors. However, Tom Gentile, Money Morning's options trading specialist, has found a solution.
What if there were a way to earn big profits from Amazon stock at a fraction of the cost? There is and it's not a gimmick.
Here's the tried-and-true strategy that can double your money...
Use This Strategy to Double Your Money on Amazon Stock