Despite what some experts would have you believe, the alternative energy revolution is here and shows no signs of stopping.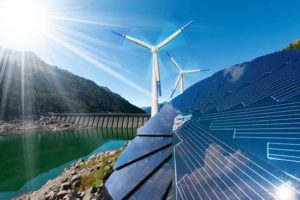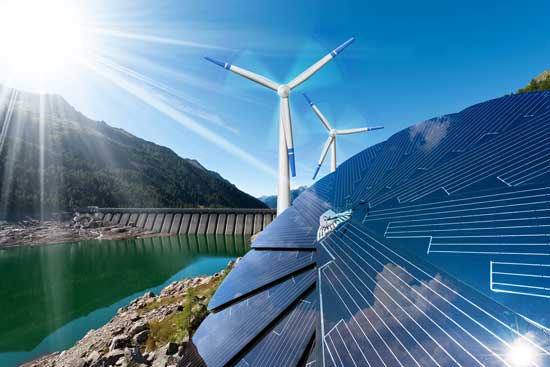 That's easy to miss, given the political headlines in the United States. U.S. President Donald Trump notably pulled out of the Paris Climate Agreement last year, and this year he announced tariffs on imported solar cells.
Naturally, some of the best alternative energy stocks have pulled back from their highs as investors fear the trend toward these energy sources is slowing down.
That fear, however, is overblown. In fact, some of these alternative energy stocks are now drastically undervalued.
We've got one solar energy stock today that's due for a 420% pop based on its recent performance alone. That's before you account for the growth on the way.
The fact is, tariffs or no, developers around the world want this technology. It's clean and efficient, and by now, it's often the cheapest option. Based on bids solicited last year by Xcel Energy Inc. (Nasdaq: XEL) in Colorado, for example, building and maintaining brand-new solar and wind plants was cheaper than just keeping up operations for 74% of the country's existing coal plants.
The U.S. solar tariffs, which wind down by 5% every year, may offset the lower price of solar somewhat in this country, but they won't be enough to stem the tide of solar, wind, and several other renewable sources.
Many naysayers seem to forget the world is a lot bigger than the United States. Most developed countries are shifting their energy grids without any of the restrictions the United States has put in place.
Here are some of the trends in solar energy around the world:
Both France and Germany totaled more than one gigawatt (GW) of new solar capacity installed in 2017. France's total is now up to 7.7 GW and should reach 18 to 20 GW by 2023 - enough to power about 14 million homes.
Spain auctioned off nearly four gigawatts in solar projects to domestic firms last summer, and the country's solar market is projected to expand 3,400% in 2018.
According to GTM Research, Europe's total solar demand will grow 35% in 2018.
As Money Morning Global Energy Strategist Dr. Kent Moors put it, "Whether you like it or not, solar is here to stay."
We've got three picks to capitalize on the global push toward alternative energy. And what you'll see is that these are great picks because the economics favor them, regardless of concerns about the environment.
Must See: This method may be the only way in history to turn a small sum of money into $100,000 without batting an eye. Read more...
They offer services that are efficient and cost-effective, and they don't depend on resources that are being rapidly depleted.
These are great picks in the long term, offering potential gains over 400%.
Every one of them could double your money in just a couple years.
Best Alternative Energy Stock to Buy Now, No. 3
Join the conversation. Click here to jump to comments…
About the Author
Stephen Mack has been writing about economics and finance since 2011. He contributed material for the best-selling books Aftershock and The Aftershock Investor. He lives in Baltimore, Maryland.