Regular readers of mine will know there are more than a few problems with today's housing market. But some problems can be very profitable for you…
Millennials are finally entering the housing market and are now the largest percentage of new buyers according to the National Association of Realtors. The problem is that they are arriving just as a shortage develops and prices have made affordability an issue, especially for first-time homebuyers.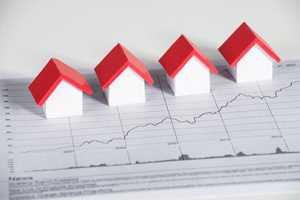 One thing we know about housing shortages is that, although it takes some time, eventually builders will deliver houses that meet the demand. Right now, they are making the most money building and selling higher-end homes.
But the builders will eventually move down the price curve to meet the high demand for entry-level and mid-market homes once it's clear they can make more money that way.
That's a scenario that will prove very lucrative to some real estate firms, and the right real estate stock will be a profitable addition to your portfolio too…
The Gains on This One $10 Stock Alone Could Earn You Enough to Retire – Click Here Now for Details
Real estate agents are doing great right now selling high-end homes, and they will be even busier when the more reasonably priced products begin to find their way into the market. Selling a product that is high demand is pretty good for salespeople, and I think the real estate brokerage business could be pretty good for a long time.
Fortunately for us, current uncertainty about the near-term future of housing prices is providing an opportunity to get a cut of a significant percentage of homes sold over the next few years at a bargain price.
With demand outpacing supply, this company is expected to grow earnings by about 20% a year over the next five years.
That's three times better than its overpriced competition too…
The One Real Estate Stock to Own Right Now
Join the conversation. Click here to jump to comments…