For retail investors, penny stocks are a great opportunity to chase triple-digit gains without a massive, upfront investment.
That's why we're bringing you the top-performing penny stocks from last week. We'll also show you the one stock you need to buy today.
You see, penny stocks can generate significant returns in a short amount of time. Just last month, we identified a little-known education company that jumped 267% in one week.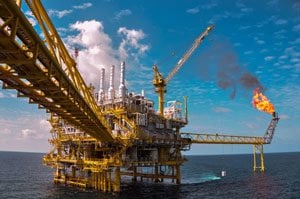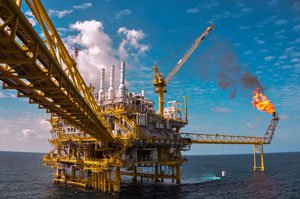 And last week's top penny stock, Aegean Marine Petroleum Network Inc. (NYSE: ANW), climbed 165% on news that the company entered into a partnership with one of the world's largest independent energy groups.
In order to identify penny stocks like this, we use the Money Morning Stock VQScore™ system to find the best stocks under $5 – the SEC's official definition of a penny stock.
After looking at last week's top gainers, we'll show you a penny stock that's on the verge of tremendous growth – and profits.
Here are the top performers from last week…
| | | |
| --- | --- | --- |
| Penny Stock | Current Share Price | Last Week's Gain |
| Aegean Marine Petroleum Network Inc. (NYSE: ANW) | $1.83 | 165.71% |
| Radisys Corp. (Nasdaq: RSYS) | $1.55 | 115.68% |
| Ascent Capital Group Inc. (Nasdaq: ASCMA) | $3.71 | 43.12% |
| Adamis Pharmaceuticals Corp. (Nasdaq: ADMP) | $4.36 | 40.63% |
| Tintri Inc. (Nasdaq: TNTR) | $0.18 | 40.49% |
| Prana Biotechnology Ltd. (Nasdaq: PRAN) | $2.35 | 39.96% |
| Micronet Enertec Technologies Inc. (Nasdaq: MICT) | $1.60 | 39.40% |
| Corindus Vascular Robotics (NYSE: CVRS) | $1.17 | 34.40% |
| ParkerVision Inc. (Nasdaq: PRKR) | $0.70 | 30.65% |
| SuperCom Ltd. (Nasdaq: SPCB) | $0.24 | 30.10% |
While these gains are exciting, they pale in comparison to the profit potential of our top penny stock to buy this week.
The world's greatest stock picker first recommended this stock when it was trading around $1.26 a share. In early January, it rose over 40% – even before factoring in dividends.
The stock has sold off a bit since then – giving investors who missed it the first time around another shot, or giving current shareholders the opportunity to add to their stake.
It's a real company with a real business that's attacking a real problem – one of the world's biggest problems, in fact.
It's a company located very near the world's biggest market.
It's a company that's making real money – and that could end up as a big-premium buyout.
Best of all: It's a stock you can grab for the grand total of about a $2.10 a share.
And it offers a hefty dividend payout – more than 4.5% a share.