With the global trade war dragging down the markets, savvy investors aren't standing by waiting for a turnaround. They're seeking out the most promising sectors to move their money into immediately.
And we've uncovered two of the hottest investments in a breakout sector…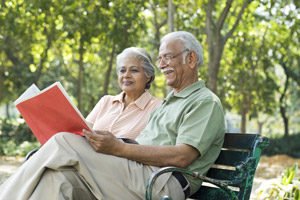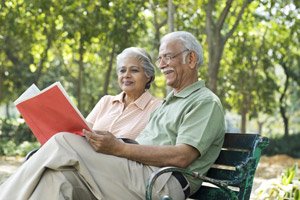 It may sound surprising, but real estate investment trusts (REITs) in the healthcare sector will offer explosive returns as the world's population ages.
The population of those aged 60 and older is expected to double from 962 million in 2017 to 2.1 billion in 2050, according to the United Nations.
"An aging population will lead to more money spent on doctors, nursing homes, and fun things like dialysis and colonoscopies. This is a trend that can't be exhausted or stopped by some new invention," Money Morning Special Situation Strategist Tim Melvin said on June 14.
Here's how this trend will create massive profits for healthcare REITs, especially the two we have for you today…
Why the Aging Population Will Boost REIT Prices
Back in 1919, the average U.S. life expectancy for a white male was 56 years, and the average for a white female was 58.
In 2011, that jumped to 76 for white males and 81 for white females, according to InfoPlease.com.
People are living longer than ever before, and more seniors will need to access elder-focused facilities to help them enjoy their golden years.
That includes wellness centers, medical offices, and senior-living communities.
A "Blueprint to Financial Freedom": This guy used this secret to become a millionaire. Now he's sharing it live on camera – and you could learn how to set up a series of $822… $1,190… $2,830 payouts every single week.
And now the timing is perfect. Today, we have two REITs that just hit perfect Money Morning Stock VQScores™.
The VQScore is our proprietary stock analysis tool, and it's your key to unlocking huge profit potential.
Here are the top two REITs we've found, with dividend yields as high as 8.32%…
REITs to Buy, No. 2: Ventas Inc.
Ventas Inc. (NYSE: VTR) owns a globally diversified real estate portfolio of inpatient rehabilitation facilities, skilled nursing homes, and senior housing communities.
And the amount of properties Ventas owns as of Q1 is staggering:
730 senior housing communities
361 medical office buildings
29 life science & innovation centers
37 inpatient rehabilitation facilities and long-term acute care facilities
9 health systems
17 skilled nursing homes
3 international hospitals
With such a diversified portfolio, the company is ready for the senior boom.
Ventas pays a dividend of $3.16 (6.66% yield), and Morningstar Equity Research expects the VTR stock price to climb to $65 per share.
From today's (July 9) opening price of $59.08, that's a potential profit of 10.02%.
Remember, that 10% potential climb is just in the next year, and even bigger gains could be on the way for long-term shareholders as the global population keeps aging.
And while VTR has a perfect VQScore, we're also really excited about this next company that pays a monster dividend over 8%…