I love making unreasonably high returns on my investments.
And for those who have known me for a while, it should come as no surprise that I love real estate investing for that exact reason.
I have consistently made money in real estate securities for my entire career. I have now seen several long-term cycles play out in both commercial and residential real estate and every possible range of pricing extremes.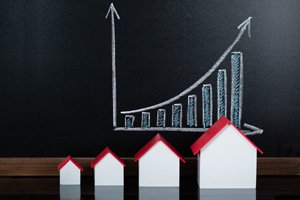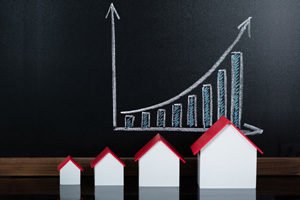 There have been times when prices were so ridiculously high that you felt compelled to sell, as well as times when property was so cheap you had to seriously consider robbing a bank to get more capital to invest in real estate.
I have seen falling rates, I have seen rising rates, I have witnessed inflations, and I have seen deflation. Through it all, real estate purchased correctly has been an excellent investment for long-term, patiently aggressive investors.
Now, let me step back for a second and admit that I've made money without ever purchasing an actual building, land tract, or condo…
How I Make Reliable Money in the Real Estate Market
I've always used publicly traded real estate securities, like real estate investment trusts (REITs), public real estate services companies, and public partnerships to buy my investment real estate.
Through these vehicles I have owned office buildings, shopping malls, apartments, single-family rental homes, cell phone towers, data centers, medical office buildings, hospitals, and just about every other type of property you can imagine. And I did that all without ever talking to a real estate broker or lawyer.
A "Blueprint to Financial Freedom": This guy used this secret to become a millionaire. Now he's sharing it live on camera – and you could learn how to set up a series of $822… $1,190… $2,830 payouts every single week.
I can buy or sell my real estate pretty much any business day with very little time needed to find a buyer or seller. I get all of the benefits of real estate ownership with very little of the hassles often associated with owning properties.
Finding reliable tenants? Not my problem.
Navigating the local government's permit office? Someone else handles that.
Hiring a contractor for maintenance and upgrades? I'm having a glass of wine instead.
Today's markets are in pretty good shape, and valuations are pretty reasonable in spite of the long tally since the credit crisis. We started from so low a level that we are only just now starting to see some of the hottest markets get on the high side of pricey.
Rents and occupancy rates are high and show no signs of weakening, and it's a pretty good time to be a real estate owner and lender.
Looking at publicly traded real estate securities, it is not the buying bonanza it was a few years ago, but there are still bargains to be found that offer the potential for unreasonably high returns.
And I've zoned in on two targets that are absolute steals right now.
In fact, both are currently boasting a perfect Money Morning Stock VQScore™, making them some of the best buying opportunities you'll find…
Make Unreasonably High Returns with the Best REITs to Buy
Join the conversation. Click here to jump to comments…
About the Author
Tim Melvin is an unlikely investment expert by any measure. Raised in the "projects" of Baltimore by a single mother, he never attended college and started out as a door-to-door vacuum salesman. But he knew the real money was in the stock market, so he set sights on investing - and by sheer force of determination, he eventually became a financial advisor to millionaires. Today, after 30 years of managing money for some of the wealthiest people in the world, he draws on his experience to help investors find "unreasonably good" bargain stocks, multiply profits, and build their nest eggs. Tim tirelessly works to find overlooked "hidden gems" in the stock market, drawing on the research of legendary investors like Benjamin Graham, Walter Schloss, and Marty Whitman. He has written and lectured extensively on the markets, with work appearing on Benzinga, Real Money, Daily Speculations, and more. He has published several books in the "Little Book of" Investment Series and a "Junior Chamber Course" geared towards young adults that teaches Graham's principles and techniques to a new generation of investors. Today, he serves as the Special Situations Strategist at Money Morning and the editor of "Max Wealth" and Heatseekers.