Robinhood is a favorite trading app for millennials thanks to its no-fee service, and now there are even more reasons to like the platform.
Today (July 12), Robinhood announced that it added Litecoin and Bitcoin Cash to its crypto platform.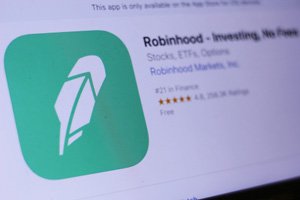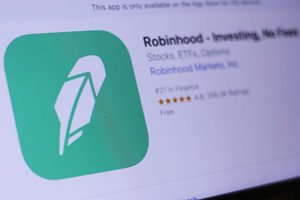 The company said there was a strong demand from its customers to add both of the crypto coins.
And the willingness to add new coins helps introduce even more people to the market. When it's easier to buy cryptocurrencies and there are more choices, the increased demand can help send prices higher.
Here is a recap of the top five cryptocurrencies by market cap as of 12:30 p.m. EST
| | | | |
| --- | --- | --- | --- |
| Cryptocurrency | Market Cap | Price | Change (24h) |
| Bitcoin (BTC) | $106,375,425,710 | $6,204.34 | -3.46% |
| Ethereum (ETH) | $43,713,836,475 | $434.33 | -2.00% |
| Ripple (XRP) | $17,092,434,158 | $0.43 | -3.19% |
| Bitcoin Cash (BCH) | $11,756,875,097 | $682.21 | -2.50% |
| EOS (EOS) | $6,142,710,463 | $6.85 | -3.54% |
Now, here's a closer look at the top cryptocurrency stories of the day…
The Top Cryptocurrency Stories for July 12
Ledger, the crypto custody startup that invented a hardware wallet, plans to add support for more than 100 crypto assets by the end of 2019. This is great news for cryptocurrency enthusiasts. Ledger makes a hardware wallet that is one of the safest ways to store coins and tokens. Crypto investors may have been afraid to buy certain coins before because of a lack of storage options. Now, they could help fuel a buying spree.
"Millionaire-Maker": A potential upgrade taking place behind the scenes could send the Bitcoin price to unprecedented highs. Few people even know about this game-changer. Click here to learn how you could make millions…
Even though Bitcoin prices have been rocky in 2018, one bull is doubling down on a bold BTC price prediction. Thomas Lee of Fundstrat Global Advisors LLC believes one Bitcoin will be worth $25,000 by the end of the year. From today's price, that's a potential return of 302.94%.
There was fear India may issue a sweeping ban on cryptocurrencies, but it looks like country officials may just regulate them as commodities instead, according to a CNN.com report. The government now seems more interested in setting up regulations to deter money laundering than a direct ban.
Finally, a new startup wants to use blockchain technology to create trustworthy collaborative databases for consumers and businesses, according to Forbes. The idea is platform users can vote on the accuracy of published information. The company is called DIRT Protocol, and its founder has an impressive history. Yin Wu is a serial entrepreneur, and she sold a mobile notification startup to Microsoft Corp. (Nasdaq: MSFT) in 2015.
The Shocking Reason Why We Think Bitcoin Could Hit $100,000