Even though we're in a bearish crypto market, there's some good news for Litecoin cryptocurrency holders. Not only was the digital currency added to Robinhood, but the Litecoin Foundation has also acquired a 9.9% stake in a German bank.
It will offer new crypto payment solutions, and Litecoin creator Charlie Lee called it a "huge win-win," according to CoinDesk.com.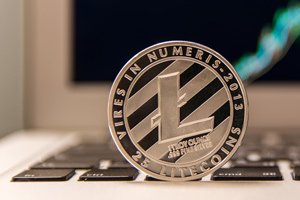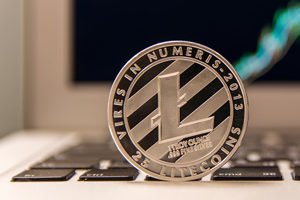 Because of the optimism, there's been some bold LTC price predictions recently released…
Marie-Antoinette Tichler of C2Legacy Technologies believes that by the end of the year, LTC prices will reach $250.
From today's (July 13) price of $78.02, that's a potential profit of 220.43%.
Here is a recap of the top five cryptocurrencies by market cap as of 12 p.m. EST:
| | | | |
| --- | --- | --- | --- |
| Cryptocurrency | Market Cap | Price | Change (24h) |
| Bitcoin (BTC) | $107,526,781,114 | $6,270.83 | 1.16% |
| Ethereum (ETH) | $44,274,002,552 | $439.81 | 1.55% |
| Ripple (XRP) | $17,311,400,812 | $0.440915 | 1.32% |
| Bitcoin Cash (BCH) | $12,084,644,239 | $701.15 | 2.81% |
| EOS (EOS) | $6,366,819,528 | $7.10 | 4.18% |
Now here's a closer look at the top cryptocurrency stories of the day…
The Top Cryptocurrency Stories for July 13
Major League Baseball is jumping into the crypto market. The MLB will partner with blockchain startup Lucid Sight to launch a baseball game this summer. Users must purchase Ethereum to play, and they will then be able to trade digital avatars tied to specific moments in games. With attendance dropping at ballparks this year, this could be a clever campaign to keep fans interested. It also could help send Ethereum prices higher, thanks to an increased demand.
If You're Not Making Millions of Dollars with Cryptocurrencies… you could be. Click here to discover the coin that will soon be BIGGER THAN BITCOIN… and how to claim YOUR cryptocurrency fortune while you still can.
The crypto revolution is just getting started. At least, that's what Coinbase CTO Balaji Srinivasan had to say on Twitter Inc. (NYSE: TWTR). He said that only about 8% of Americans own cryptocurrencies. He believes based on how many people own cell phones around the world, the crypto market can grow 60% from where it is right now.
One man really believes in Bitcoin. A crypto bull in Australia is betting $8.5 million AUD that the price of Bitcoin will exceed Berkshire Hathaway's price by 2023, according to CCN.com. Currently, one share of Berkshire Hathaway Inc. (NYSE: BRK-A) is trading for $288,000 per share. If he's right, he will win $1.2 billion AUD.
Finding the Next Crypto 10-Bagger