Last week I made the case for gold prices finally finding their bottom, but the market would have nothing of it.
The pain wasn't over, as the resource space as a whole took a hit while the dollar rallied once again. But what's hurt the price of gold over the last few weeks could be its next catalyst…
In the last five trading days, the U.S. Dollar Index (DXY) rose by over 140 basis points, beating back on resource prices. If anyone thinks volatility is dead, I suggest they have a look at currency markets.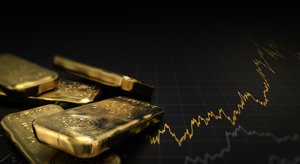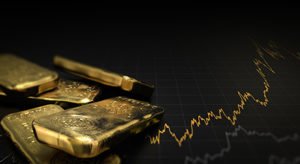 Worries about an inverting yield curve has some investors reaching for cash and short-term bonds.
But while a surging dollar is putting downward pressure on gold prices, gold will get a boost when the dollar falls back to earth.
It's tough to say when the dollar will top out and boost gold prices, but gold stocks still continue to portend that a gold rally could be in the cards.
The trading range for gold stocks has been getting ever narrower, suggesting a breakout is closing in.
Let's delve deeper to see which way it could go…
How Gold Prices Broke Through Their Bottom Last Week
Gold had a lousy week that saw the yellow metal do an almost perfectly symmetrical round trip.
After peaking on Monday (July 9) just as New York trading was about to take over, gold would start to slide back once again.
Stunning: New innovation will be like "adding twin turbos to the Bitcoin engine" – and could send its price to $100,000. Learn more…
The culprits were negative sentiment and a renewed dollar rally. This time, the DXY would start out on Monday morning at 93.75 and establish a new weekly high each day the rest of the week.
That trough-to-peak rally of 140 basis points would take the DXY from 93.75 early on Monday all the way to 95.22 early on Friday (July 13). This four-day gain was an astounding 1.5% for a broad index of the world's most widely held currency.
Here's how that looked…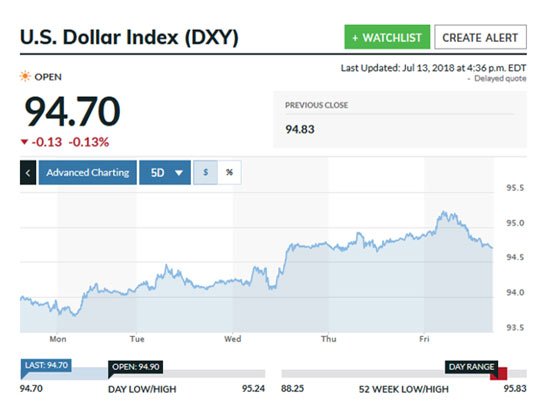 By Friday morning as the DXY peaked around 95.22, gold prices had dropped down to retest the intraday low of $1,237, just as they did on July 2. At midday, gold had inched back to $1,242 with the DXY off at 94.83. As the end of the trading week neared, the DXY was back down to 94.7 while gold was holding $1,240.
But while the DXY held gold prices down, there might be some light at the end of the tunnel.
Here's what that means for my latest gold price forecast…
Where Gold Prices Are Heading Now
Join the conversation. Click here to jump to comments…
About the Author
Peter Krauth is the Resource Specialist for Money Map Press and has contributed some of the most popular and highly regarded investing articles on Money Morning. Peter is headquartered in resource-rich Canada, but he travels around the world to dig up the very best profit opportunity, whether it's in gold, silver, oil, coal, or even potash.