Must-have stocks are not always the flashiest. Instead, they provide essential services that never go out of fashion.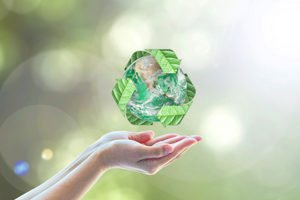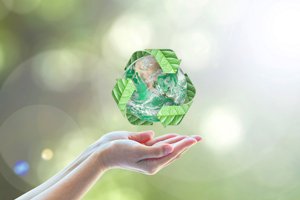 The stock we have today is definitely not flashy. But it's a stock to buy and hold for the rest of your life.
After all, you're not going to stop throwing out your trash any time soon. And neither is anybody else.
That trash is this company's treasure.
We're talking about the largest provider of waste management and residential recycling services in North America, with more than 21 million customers. If you're reading this, there's a decent chance you're a customer too, even if you don't know it.
That's exactly why this stock is worth your attention. While the rest of the market is busy speculating on the next tech gadget or miracle drug, this company keeps delivering steady gains.
Those gains don't just grow along with the trash we produce, but also on the company's innovations - such as converting landfill gas into usable energy.
We might take these kinds of services for granted, but the world relies on them - no matter what else is happening...
Sign up for SMS so you never miss special events, exclusive offers, and weekly bonus trades.
If taxes go up or go down, we still need someone to collect our trash.
If there's a trade war, we still need someone to collect our trash.
If there's a recession, we still need someone to collect our trash.
That's why, once you grab this must-have­ stock, you can hold onto it indefinitely...
This Buy-and-Hold Stock Has Already Delivered High-Velocity Profits
Before we get to the stock, we should let you know that just because a stock delivers steady profits doesn't mean you can't also have fast profits.
In fact, subscribers to Money Morning Chief Investment Strategist Keith Fitz-Gerald's High Velocity Profits service were able to do that with our pick back in late 2017 and early 2018.
In early November, Keith recommended a Jan. 19 call option. He recognized that it was a great stock, and an option trade allowed subscribers to put up a relatively small amount of money and enjoy big, fast gains if it did well.
That's exactly what happened.
By early December, subscribers closed out half of their position with 100% gains.
Massive Bet: Keith Fitz-Gerald is wagering nearly $10 million that he can show you how to make 350% average gains every week for a year. Learn how to get started right away...
About a week later, they closed out half of the remainder with 200% gains.
And by the time the options expired, about two and a half months after the initial recommendation, they had gained 275% in value.
Don't worry. There's plenty more fuel to propel this stock upward in the coming months and years. And if you want to go for truly quick profits, a call option may be the way to go.
If you want a stock to hold on to for the long term - and collect a solid dividend along the way - buying shares outright is also a great choice.
And as we'll see, you'll very likely be looking at fast profits even if you go the traditional route...
The Company That Literally Turns Trash Into Treasure  
Join the conversation. Click here to jump to comments…
About the Author
Stephen Mack has been writing about economics and finance since 2011. He contributed material for the best-selling books Aftershock and The Aftershock Investor. He lives in Baltimore, Maryland.