The U.S. government recently indicted 12 Russian intelligence officers for their role in hacking the Democratic National Committee and interfering in the 2016 election.
The fallout has fueled political turmoil and raised concerns about outside interference during the 2018 elections.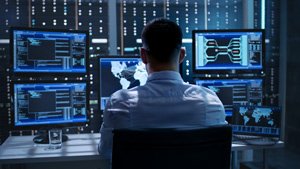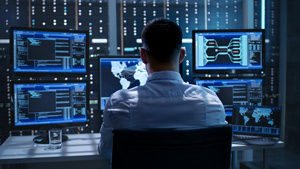 That makes cybersecurity stocks great buys right now.
Here's a look at the top cybersecurity news stories for Friday…
Today's Top Cybersecurity News
Goldman Sachs Group Inc. (NYSE: GS) analyst Arjun Menon said this week that the 2018 U.S. elections could be a boost for cybersecurity stocks. In addition, Menon said that 45% of Chief Information Officers expect to increase spending on security over the next six months.
Must See: The defense industry is a gold mine – you can't afford to miss this $6 company…
The U.S. Naval Academy will soon complete its $106 million Center for Cyber Security Studies, according to WorkBoat.com.
Coronet, a Tel Aviv–based cloud security company, just ranked U.S. airports on their cybersecurity. Chicago Midway International Airport, Raleigh-Durham International Airport, Nashville International Airport, Washington Dulles International Airport, and San Antonio International Airport ranked among the top 10.
New York will begin soliciting contracts for cybersecurity services that provide enhanced intrusion-detection devices, according to News10.com. The current budget includes $5 million to expand and support the state's cybersecurity infrastructure for elections.
Trump's Secret Weapon Against Chinese Aggression