The financial sector is due for a breakout at any moment, and we've scoured the best banking stocks to buy today to find the best one to own as the financial sector kicks it into high gear for the rest of 2018...
Over the last six months, bank stocks have fallen an average of 10% as stock market volatility has repeatedly damaged investor confidence.
In the beginning of the year, many investors believed that new tax-reform policies and rising interest rates would drive bank stocks to new highs this year. However, worrisome trends in global trade have prevented the financial sector from meeting expectations.
This is no longer the case...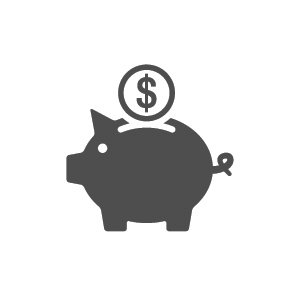 This month, Morgan Stanley (NYSE: MS) and Bank of America Corp. (NYSE: BAC) crushed earnings reports and sent the Financial Sector SPDR Fund (NYSE: XLF) up over 3%.
This is just the beginning - bank stocks are still undervalued and are the perfect buy for investors looking to lock in significant gains for bargain prices.
And we've got the best bank stock you can buy right now...
Q2 Bank Earnings Are Just the Beginning
This year, bad press and Wall Street's cold feet have prevented bank stocks from providing strong returns for investors.
However, these fears are shortsighted - and unwarranted.
Earlier this year, we reported on the two catalysts that are going to turbocharge banking stocks and deliver spectacular returns for investors.
The first catalyst was the $1.5 trillion tax overhaul signed into law on Dec. 22, 2017.
Want to Make Money? Here's how to make over $100,000 starting with a small amount of money... rolling stocks over and over again. Click here for more about this proven investing method...
Under the new law, the nation's corporate tax rate was slashed from 35% to 21%, giving banks an immense tax break. Both JPMorgan Chase & Co. (NYSE: JPM) and Wells Fargo & Co. (NYSE: WFC) estimated they would end up paying an effective tax rate of 19% in 2018, well below the corporate average.
The new law also includes a 20% deduction on income for corporations organized as pass-through companies. Since a third of the nation's banks are structured as "pass throughs," there's likely to be a significant boost in earnings and capital liquidity for thousands of smaller banks as well.
The second catalyst is significant financial deregulation...
On May 24, U.S. President Donald Trump signed the Economic Growth, Regulatory Relief, and Consumer Protection Act. This bill removed a statute instituted by the 2010 Dodd-Frank Act labeling banks with more than $50 billion or more in assets as "systemically important financial institutions."
The most significant of this reform is that the threshold for "too big to fail" has been raised from $50 billion to $250 billion. When a bank is above this limit, it faces more stringent restrictions and frequent acquisitions of assets are limited.
If past activity is any indication, takeovers can be incredibly profitable for a bank stock. In fact, this new legislation was barely off the table before the first major deal with a regional bank was announced.
The bank behind this deal has been among the top regional bank stocks to watch for some time. And now that the new reforms loosened the reigns on regional banks, it's our top bank stock to buy right now...
The Best Banking Stock to Buy Today