The financial sector is due for a breakout at any moment, and we've scoured the best banking stocks to buy today to find the best one to own as the financial sector kicks it into high gear for the rest of 2018...
Over the last six months, bank stocks have fallen an average of 10% as stock market volatility has repeatedly damaged investor confidence.
In the beginning of the year, many investors believed that new tax-reform policies and rising interest rates would drive bank stocks to new highs this year. However, worrisome trends in global trade have prevented the financial sector from meeting expectations.
This is no longer the case...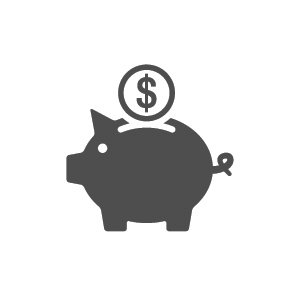 This month, Morgan Stanley (NYSE: MS) and Bank of America Corp. (NYSE: BAC) crushed earnings reports and sent the Financial Sector SPDR Fund (NYSE: XLF) up over 3%.
This is just the beginning - bank stocks are still undervalued and are the perfect buy for investors looking to lock in significant gains for bargain prices.
And we've got the best bank stock you can buy right now...
Q2 Bank Earnings Are Just the Beginning
This year, bad press and Wall Street's cold feet have prevented bank stocks from providing strong returns for investors.
However, these fears are shortsighted - and unwarranted.
Earlier this year, we reported on the two catalysts that are going to turbocharge banking stocks and deliver spectacular returns for investors.
The first catalyst was the $1.5 trillion tax overhaul signed into law on Dec. 22, 2017.
Want to Make Money? Here's how to make over $100,000 starting with a small amount of money... rolling stocks over and over again. Click here for more about this proven investing method...
Under the new law, the nation's corporate tax rate was slashed from 35% to 21%, giving banks an immense tax break. Both JPMorgan Chase & Co. (NYSE: JPM) and Wells Fargo & Co. (NYSE: WFC) estimated they would end up paying an effective tax rate of 19% in 2018, well below the corporate average.
The new law also includes a 20% deduction on income for corporations organized as pass-through companies. Since a third of the nation's banks are structured as "pass throughs," there's likely to be a significant boost in earnings and capital liquidity for thousands of smaller banks as well.
The second catalyst is significant financial deregulation...
On May 24, U.S. President Donald Trump signed the Economic Growth, Regulatory Relief, and Consumer Protection Act. This bill removed a statute instituted by the 2010 Dodd-Frank Act labeling banks with more than $50 billion or more in assets as "systemically important financial institutions."
The most significant of this reform is that the threshold for "too big to fail" has been raised from $50 billion to $250 billion. When a bank is above this limit, it faces more stringent restrictions and frequent acquisitions of assets are limited.
If past activity is any indication, takeovers can be incredibly profitable for a bank stock. In fact, this new legislation was barely off the table before the first major deal with a regional bank was announced.
The bank behind this deal has been among the top regional bank stocks to watch for some time. And now that the new reforms loosened the reigns on regional banks, it's our top bank stock to buy right now...
The Best Banking Stock to Buy Today
[mmpazkzone name="in-story" network="9794" site="307044" id="137008" type="4"]
Fifth Third Bancorp (Nasdaq: FITB) is a Cincinnati-based regional bank that is on an aggressive expansion streak.
This 160-year-old bank now has over 1,100 branches and is continuing to expand its reach thanks to recent financial reforms.
Fifth Third recently announced it is going to acquire MB Financial Inc. (Nasdaq: MBFI), a bank with $20 billion in assets and 86 branches throughout the Chicago area.
The deal with MB Financial will boost the bank up to roughly $160 billion in assets, so it has room for around four or five deals before it reaches that new threshold of being "too big to fail."
Not to mention, Chicago has a profitable commercial-lending market, which Fifth Third can now better tap into thanks to this acquisition.
But that's not the only reason to be bullish on this banking stock...
Since February 2015, FITB shares are up 92%. The company has consistently beat or met earnings estimates over the past four quarters. It blasted past its Q1 earnings estimate this year, beating analyst estimates by 18.76%
Since the financial crisis, FITB earnings have increased fivefold. And the stock remains affordable at the current price.
The bank's financial strength has allowed the Fed to green light its capital plans. This means that Fifth Third will increase shareholder distributions over the next year.
Even though the bank just raised its dividend by 13%, the new capital plans are going to allow for an additional boost of 33% over the next 12 months.
In addition to the dividend plans, the bank also expects a 42% increase in stock buybacks.
All of these steps are clear indications that the bank has laid out a solid pathway for putting more returns into the pockets of shareholders.
There are many positive things on the horizon for Fifth Third Bank, and today's investor is getting this stock at a bargain price. Currently, it is trading at just over nine times earnings, which is far below the average of similar regional banks, which might trade at 21 times earnings.
With all the negative press that often surrounds great investments like FITB, it can be tough to identify the best investments on the market.
When looking for the next big winners, most investors turn to the "Google-Search Method" of stock picking.
They'll spend endless hours doing Google search after Google search - compiling a list of potential candidates.
The problem with this method is most of the information comes from journalists reporting the news, not bona fide market analysts giving you expert research.
So you end up with a list of companies getting the most coverage - but not the best investments.
That's why we trust the world's greatest stock picker.
As of the time of writing, this man has identified over 217 double- and triple-digit peak-gain winners since he began keeping track in August 2011.
This record is 100% genuine and documented.
His secret method has NOTHING to do with options, reinvested dividends, annuities, certificates, bonds, futures, or any of that baloney.
If you're one of those people who got burned buying stocks in the past... or lost some money on stocks... or just doesn't want anything to do with them... then stop now and just ignore this.
But if you want proof that you can make over $100,000 starting with a small amount of money... rolling stocks over and over again... then pay close attention...