You already know that it's your tax dollars paying for each building and facility being used by the DOJ, CIA, NASA, FDA, Congress, and even the White House.
At one time or another, citizens like you graciously covered the construction costs.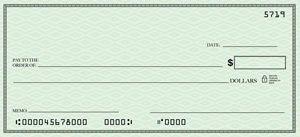 And you are footing the bill for their maintenance and upkeep.
Sometimes, you even paid for the land to be acquired in the first place.
This money is coming out of our paychecks, Social Security checks, and the checks we cut to the Internal Revenue Service every April.
It's not a bad deal for Uncle Sam.
However, here's something you may not be aware of…
Currently, over 100 federal agencies are required by law to pay rent for the properties they occupy.
Billions Are Now in Play: Millions of Americans could collect "Federal Rent Checks" – to learn how to claim your portion of an $11.1 billion money pool using this backdoor investment, click here now…
This cash is flooding into the Treasury Department, where it's being stockpiled in the Federal Buildings Fund.
This year it will have $11.1 billion in it.
That's worth repeating…
It's an enormous, $11.1 billion pool of money.
And some very smart Americans have discovered an investment that allows them to tap in to a large portion of it.
Their reward: a hefty monthly check.
Which is why we like to refer to them as "Federal Rent Checks."
Here's how it works…
This Is How Federal Rent Checks Work
There are five steps worth mentioning about the process.
Step 1: Over 100 government agencies make the legally required rent payments for their buildings.
Like the $4.1 million the FBI is paying to rent a complex in Omaha, Nebraska.
And the $3.6 million the Department of Interior is paying to rent a facility in Billings, Montana.
As well as the $3.5 million rent payment the U.S. Army Corps of Engineers is making for a base in Vicksburg, Missouri.
Altogether, rent will be paid for around 9,600 buildings.
Step 2: All of this money is then gathered in one place, the Federal Buildings Fund. This helps to create an $11.1 billion cash pile.
Step 3: About 1,500 of the buildings are wholly owned by the U.S. government, so the Federal Buildings Fund will deposit its rent payments directly into the Treasury's coffers.
Step 4: The government has also entered into contracts with certain companies that choose to act as "private agencies" for the remaining 8,100 or so buildings. It owns and oversees them. So the Federal Buildings Fund will transfer its rent payments directly to those companies.
Step 5: These private agencies in turn will then distribute Federal Rent Checks to their shareholders. And you can become one of those shareholders.
It's very easy.
From start to finish, you can be set up in 10 minutes.
You decide who you'd like to receive Federal Rent Checks from.
Depending on your investment…
Each of your "Federal Rent Checks" could initially be made out for $1,795.
But over time, those checks could be worth much, much more.
We're going to take you through this, point-by-point, as quickly as possible.
Follow Money Morning on Facebook, Twitter, and LinkedIn.