Investors can't find the Postmates stock price because the company isn't public. But with shares of rival GrubHub Inc. (NYSE: GRUB) climbing 141% in the past year, investors are anxiously awaiting the Postmates public offering.
CEO Bastian Lehmann plans to take the company public in 2019, according to Forbes.
There won't be a Postmates stock symbol until then.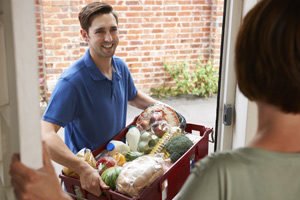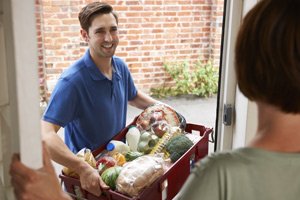 But investors are still anxious to get into the growing market for food delivery...
The value of the U.S. food home-delivery market is expected to climb 76.74% from $43 billion in 2017 to $76 billion by 2022, according to investment firm Cowen.
And the industry growth leaves investors wondering if the Postmates IPO date is worth the wait...
Should I Wait to Invest in Postmates?
Investors attracted to this growing market could buy GRUB now or wait for the Postmates IPO.
But it turns out, there's another option...
You see, we do believe the U.S. food home-delivery market is more than just a trend. The apps for GrubHub and Postmates make ordering food and having it delivered from your favorite restaurant as easy as just pressing a few buttons on your smartphone.
That's one of the reasons why the market is expected to grow from $43 billion this year to $76 billion by 2022.
Must See: This method may be the only way in history to turn a small sum of money into $100,000 without batting an eye. Read more...
This is creating a profit opportunity, but we aren't recommending waiting to buy Postmates stock.
We found a third option that's going to set you up to make a potential double-digit gain.
This investment allows you to own a $620 billion tech juggernaut that could dominate the online food-ordering industry.
And in the next three years, Money Morning Defense and Tech Specialist Michael A. Robinson projects this investment could climb nearly 100%...
Your Next Profit Opportunity in the Food Industry